This is a sponsored post written by me on behalf of Safeway, Inc.. All opinions are 100% mine.
I have a confession to make. Sometimes I use grocery shopping as a way to escape the chaos that is my life. Don't get me wrong, I love my life, and I love my family. You know how it gets though – when everyone is home from school, and you're tired of the nagging and fighting, or maybe it's just the loud rough housing. Well, it is during such times that I will take reprieve by heading to one of my favorite grocery stories, and I will take my time walking down every single aisle; whether I need items on that aisle or not. Safeway is one of these stores because I love the cleanliness, the fact that it isn't super crowded like some other stores, and you get excellent customer service. Not to mention the delicious bakery and deli that is always calling my name.
On one of my recent trips to Safeway, I noticed they have a bunch of new products down every aisle. I love when I discover what's new at some of my favorite stores! I decided to pick up one of the items with the NEW tag, and create a recipe using it. I am eager to try the new Barilla® Pronto™ pasta (it cooks faster than the others), but because I am on a health kick right now, I decided to concoct some easy Chicken Lettuce Wraps, using the new Soy Vay Toasted Sesame Marinade.
These lettuce wraps are so yummy, and are my favorite new go-to lunch. I am to have meals between 400 and 600 calories, and these totally fit the bill. I love all of the fresh ingredients, and you can pick up an already-cooked rotisserie chicken at Safeway, which makes mealtime even easier.
Now for the recipe:
1 rotisserie chicken
1/2 cup diced red onion
1/2 cup diced carrot
1/3 cup diced water chestnuts
1 tsp cilantro
1/2 cup Soy Vay Toasted Sesame Sauce & Dressing
lettuce leaves
In a large mixing bowl combine all ingredients except the lettuce leave. Give it a stir and divide filling between 6 lettuce leaves.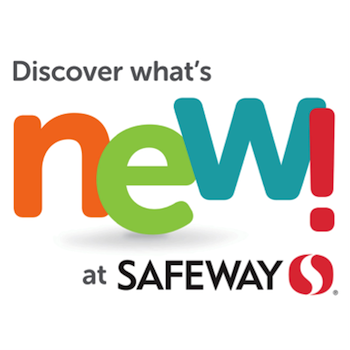 You can check out the NEW items and more at your local Safeway, or Safeway stores (Vons, Pavilions, CARRS, Tom Thumb and Randalls)