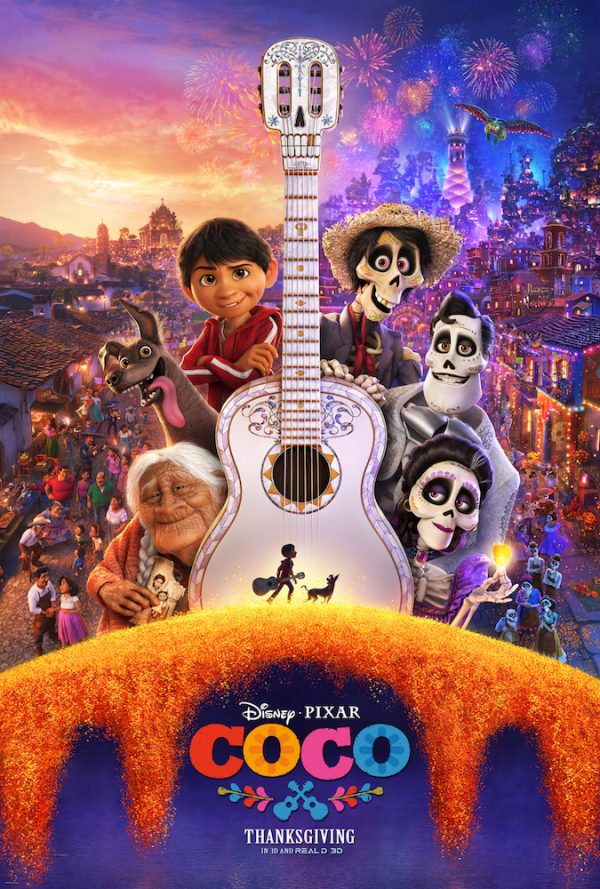 Pixar is at it again with another fantastic family film we're all sure to love. Being a musician myself, I can relate to Disney•Pixar's COCO! Despite oppositions from his family, Miguel (voice of newcomer Anthony Gonzalez) has a passion for music and wants to prove his talents as a musician. He dreams of becoming an accomplished musician like his idol, Ernesto de la Cruz (voice of Benjamin Bratt). Along the way, he ends up in the stunning and colorful Land of the Dead, where he unlocks the real story behind his family history. Get the kids excited for the movie's release with free printable coloring pages for Disney•Pixar's COCO! It's sure to be a family affair, and just in time for the holidays! I cannot wait!
I love that Disney is focusing on family history, as it's an important part of who we are, all while showcasing Miguel's love for music. These are both topics that are near and dear to my heart. The vibrant colors and cinematography have me excited as well! I feel like this is definitely something new and exciting for Disney•Pixar!!
Click the images below to print each COCO coloring page and activity!
So you don't miss a beat on all things COCO:
Like COCO on Facebook
Follow COCO on Twitter
Follow COCO on Instagram
Visit the official COCO website here.
COCO opens in theatres everywhere on
November 22nd

!