It's a new year, which means more movies coming down the pipeline!! With the exception of Mary Poppins, I feel like 2018 ended a little weak in the movie department so I'm excited for a new slate. We all know Disney knows how to make us happy at the theater and with my kids' ages, we can make most movies a complete family affair! So you can get excited with me, here is the Disney movie schedule for 2019. There are so many great things in the works, and to hit the box office this year.
March 9, 2019 – Captain Marvel
Calling all superhero lovers! We've got a brand new hero in town and she's from an all-new adventure and unseen period in history. From Marvel Studios' is "Captain Marvel", with Brie Larson as Carol Danvers. Carol becomes one of the universe's most powerful heroes while a galactic war between two alien races reaches Earth.
List of stars: Brie Larson, Samuel L. Jackson, Ben Mendelsohn, Djimon Hounsou, Lee Pace, Lashana Lynch, Gemma Chan, Rune Temte, Algenis Perez Soto, Mckenna Grace, with Annette Bening, with Clark Gregg, and Jude Law.
March 29, 2019 – Dumbo
For a little nostalgia and heart-warming fun comes Dumbo, from director Tim Burton! If you haven't seen the trailer, you NEED to because it will give you all the feels! Disney has done it again with another live-action adventure of the beloved classic story of Dumbo. This is a story you'll want your kids to hear because differences are celebrated, family is cherished and dreams take flight.
List of Stars: Danny DeVito, Colin Farrell, Nico Parker, Finley Hobbins, Michael Keaton, Eva Green
April 17, 2019 – Penguins
In time for Earth Day, Disneynature is at it again with an all-new feature film "Penguins". This is a coming-of-age story about an Adélie penguin named Steve who joins millions of fellow males in the icy Antarctic spring on a quest to build a suitable nest, find a life partner and start a family. None of it comes easily for him, especially considering he's targeted by everything from killer whales to leopard seals, who unapologetically threaten his happily ever after.
List of Stars: An Adélie penguin named Steve
April 26, 2019 – Avengers: Endgame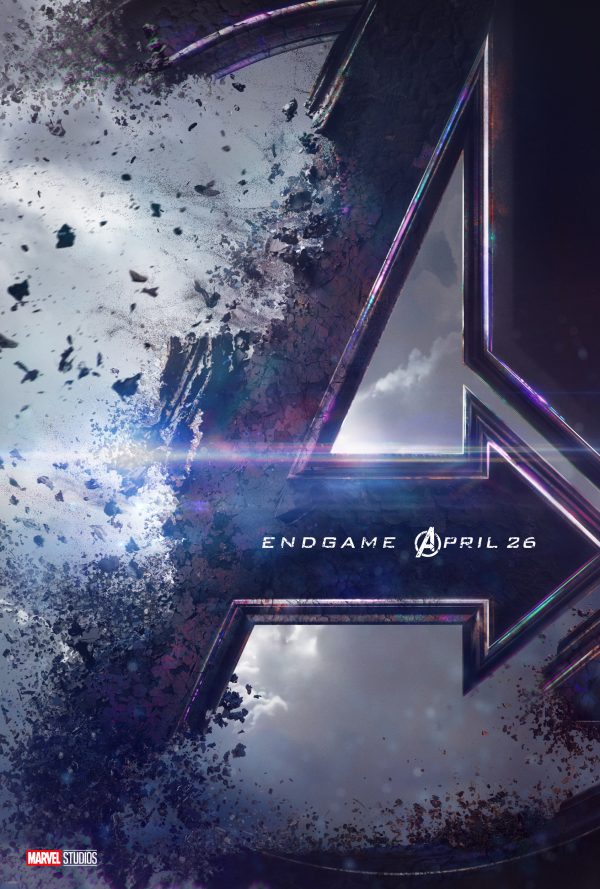 The Avengers are back and there are more of them than ever! The whole gang (who's still living) will be back for another battle.
Adrift in space with no food or water, Tony Stark sends a message to Pepper Potts as his oxygen supply starts to dwindle. Meanwhile, the remaining Avengers — Thor, Black Widow, Captain America and Bruce Banner — must figure out a way to bring back their vanquished allies for an epic showdown with Thanos — the evil demigod who decimated the planet and the universe.
List of Stars: (Are you ready for this?) Brie Larson, Karen Gillan, Chris Hemsworth, Evangeline Lilly, Bradley Cooper, Josh Brolin, Scarlett Johansson, Elizabeth Olsen, Pom Klementieff, Robert Downey Jr., Tom Holland, Chris Evans, Paul Rudd, Sebastian Stan, Michelle Pfeiffer, Dave Bautista, Jon Favreau, Jeremy Renner, Leticia Wright, Chadwick Boseman, Tilda Swinton, Gwyneth Paltrow, Mark Ruffalo, Katherine Langford, Winston Duke, Frank Grillo, Ty Simpkins, Emma Fuhrmann, Don Cheadle, Benedict Wong (If that's not a star-studded cast, I don't know what is)!
May 24, 2019 – Aladdin
Are you all loving the live-action adaptations of our favorite Disney animated classics, as much as I am? I am in love with them! This May comes the live-action adaptation of "Aladdin" and I just know it's going to be spectacular. Follow the charming street rat Aladdin as he pursues the courageous and self-determined Princess Jasmine, with a powerful Genie who may be the key to their future.
List of Stars: Will Smith, Mena Massoud, Naomi Scott, Marwan Kenzari, Navid Negahban, Nasim Pedrad, Billy Magnussen and Numan Acar
June 21, 2019 – Toy Story 4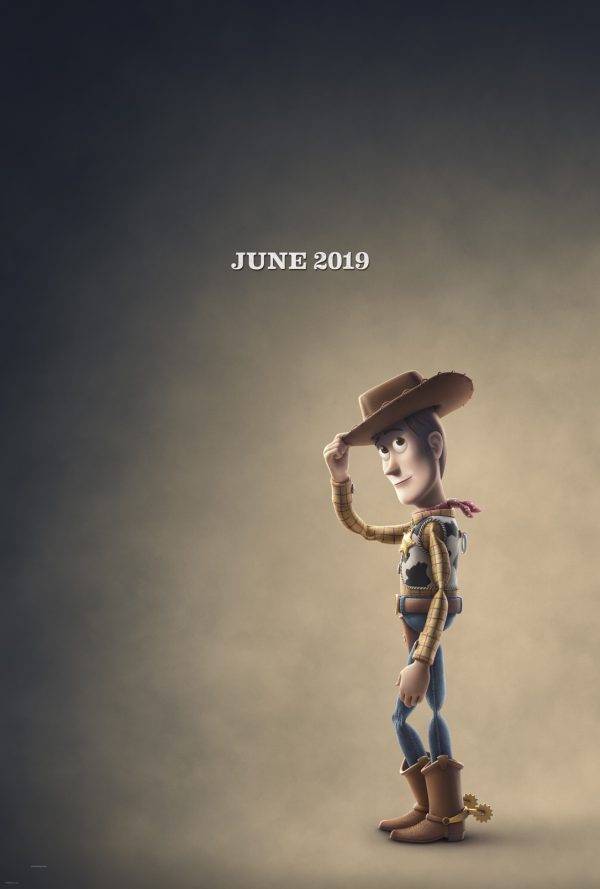 Your pal Woody is back and he's got some new friends/toys to introduce! Woody has been taking care of his kid, Bonni when Bonnie adds a reluctant new toy called "Forky" to her room. Follow the toys on a road trip adventure alongside old and new friends, where Woody learns just how big the world can be for a toy!
List of Stars: Patricia Arquette, Keanu Reeves, Tom Hanks, Jordan Peele, Michael Keaton, Bonnie Hunt, Joan Cusack, Annie Potts, Laurie Metcalf, Wallace Shawn, Tim Allen, Timothy Dalton, Keegan-Michael Key, Kristen Schaal and Jodi Benson
July 19, 2019 – The Lion King
Without even saying anything about the movie, is this not the cutest kitty you ever did see? The Lion King is being reimagined with pioneer filmmaking techniques to bring these treasured characters to life in a whole new way. The imagery is just beautiful and I'm sure the movie will knock our socks off!
List of Stars: Donald Glover as Simba, Beyoncé Knowles-Carter as Nala, James Earl Jones as Mufasa, Chiwetel Ejiofor as Scar, Seth Rogen as Pumbaa and Billy Eichner as Timon
August 9, 2019 – Artemis Fowl
This one is al new to me, and is based on the beloved book by Eoin Colfer. Join in for a fantastical, spellbinding adventure that follows the journey of 12-year-old genius Artemis Fowl, a descendant of a long line of criminal masterminds, as he seeks to find his father who has mysteriously disappeared. With the help of his loyal protector Butler, Artemis sets out to find him, and in doing so uncovers an ancient, underground civilization—the amazingly advanced world of fairies. Deducing that his father's disappearance is somehow connected to the secretive, reclusive fairy world, cunning Artemis concocts a dangerous plan—so dangerous that he ultimately finds himself in a perilous war of wits with the all-powerful fairies.
List of Stars: Ferdia Shaw, Lara McDonnell, Tamara Smart, Nonzo Anozie, with Josh Gad, and Judi Dench
November 22, 2019 – Frozen 2
There isn't a trailer or poster yet, but the news is too good not to share!!
Arendelle heats up in 2019 when Anna, Elsa, Kristoff and Olaf return to the big screen in Walt Disney Animation Studios' "Frozen 2," the much-anticipated follow-up to 2013's Oscar®-winning "Frozen"—the highest grossing animated film of all time.
List of Stars: Kristen Bell, Idina Menzel, Jonathan Groff and Josh Gad
December 20, 2019 – Star Wars: Episode IX
Another highly anticipated film and I'll share the trailer when it's ready! I don't have a lot of info on this film yet, but it's Star Wars so we know it's going to be good! I believe this is the finale of the Skywalker Saga!
List of Stars: Daisy Ridley, Domhnall Gleeson, Richard E. Grant, Adam Driver, Oscar Isaac, Lupita Nyong'o, Keri Russell, Carrie Fisher, Matt Smith, Billie Lourd, Mark Hamill, John Boyega, Kelly Marie Tran and Joonas Suotamo
Which movie(s) are you most looking forward to seeing this year? I can't even pick because they're all just too good! I will say Dumbo has my heart with those big soft eyes and floppy ears!