This is a sponsored post written by me on behalf of VacationRenter. All opinions are 100% mine.
As I've gotten older I've gained a huge appreciation for travel and exploring different parts of the world. I'm deeply fascinated by the different walks of life throughout this vast place we call earth. Because I'm still raising children, my list of travel destinations is minimal compared to the places I still want to go. If you're dreaming and planning an awesome bucket list like I am, then this travel bucket list for 2019 should help! We can't just dream though – we have to plan and make it happen, and I'll tell you how with VacationRenter.com.
I'm still discovering new places I just have to experience so I've created a running list I add to. When I see an awesome photo or hear of someone's amazing trip, I jot it down and do a little research to see if it's a must-visit destination for me. My list is growing immensely, but I slowly chip away at it with some magnificent trips of my own.
Travel Bucket List for 2019
Dresden Christmas Market
I'll be honest and say I did quite a bit of research and am slightly torn between Nuremberg and Dresden, as Germany has all these amazing Christmas markets. For me, Dresden has the edge, but you can't really go wrong with either. Be prepared for crowds, fantastic food and beverage, tall Christmas pyramids, handcrafted nutcrackers and all the gifts you could need. Dresden is Germany's oldest Christmas market and it looks simply magical! You'll want to book a room in advance since the Christmas markets get extremely busy. Find the perfect Vacation Rentals and let VacationRenter do all the comparison shopping for you! They make your job easy by showing what's available among various vacation booking websites.
Masai Mara Safari – Kenya
There are many safaris to choose from, but the Masai Mara National Reserve appeals to me because it is a protected wildlife sanctuary where you can expect to see the "Big Five". The big 5 consists of elephant, rhinoceros, buffalo, lion and leopard, but you will see so many more species and rich landscape. Visit from July to November to witness the Wildebeest Migration – it's said to be awesome due to the sheer number of wildebeest.
Alaskan Cruise
Alaska has some amazing wildlife experiences from fishing to watching bears catch their own fish! The views are spectacular and from what I hear, cruising is a great way to see it all. I've been told the best way to cruise Alaska is to start or end in Seward, instead of cruising from Seattle. This way you can maximize your time in Alaska instead of on the ship.
Through VacationRenter, all you need to do is input your destination city and the dates you need accommodations. The search results will show you all available rooms from the top sites, all in one place! If you want to be near a particular landmark, you can check out the handy map and search by location and price! Each listing has a photo, star rating, price and says which website the listing is on. Click Book Now and you'll be able to book through whichever site that room is listed on.
Rome to Florence to Venice
If I'm going to Italy, I'm going to hit the main points in one trip – Rome, Florence and Venice. It'll take more time, but when in Rome…. I plan to eat my way through Italy while seeing the extremely old architecture and beauty it has to offer. If I get really lucky and have extra time away, I'll add in the Amalfi coast because why not? This big of a trip will take lots of planning and hotel booking, but it can be done! I want to see the Colosseum, Leaning Tower of Pisa, countryside, and take a Gondola ride in Venice. I'll eat plenty of spaghetti, cannoli's and gelato!
Australia and New Zealand Combo Trip
With as long of flights these destinations take to get to, I can't pick just one! When we go, we'll make our trip long enough to see Auckland, New Zealand and other beautiful sites, as well as the Sydney Opera House!
I'll admit I'm terrified of the spiders and snakes, and other deadly critters Australia has, but the pros outweigh the cons. I'd love to see koalas and kangaroos in the outback! Australia is my husband's number 1 bucket list destination!
Miami
I've seen and done so much in and around Orlando, but haven't made it to Miami yet. Miami is a happening city with lots to offer day and night. Get in plenty of beach time, eat some excellent food and live it up in the fun and art deco city of Miami! We recently had family move here so even more incentive to visit.
Icelandic Adventure
Have you seen photos of Iceland? It's GORGEOUS. I want to hike glaciers, pet Icelandic horses and take in waterfalls upon waterfalls. Reykjavik is a great place to start, as it's the capital, but I'd love to go whale watching in Húsavík, see waterfalls and art in Seyðisfjörður and just so much more!
Bali
Indonesia has become an increasingly popular destination and rightfully so. I have friends who have traveled a fair bit and Bali is their favorite destination so far. I want to go for the beaches, hiking volcanic mountains, Ancient Hindu temples and pretty much just the beauty of it all. There's something peaceful and serene about Bali that just really speaks to me.
Plus, I really want to try some of their amazing food!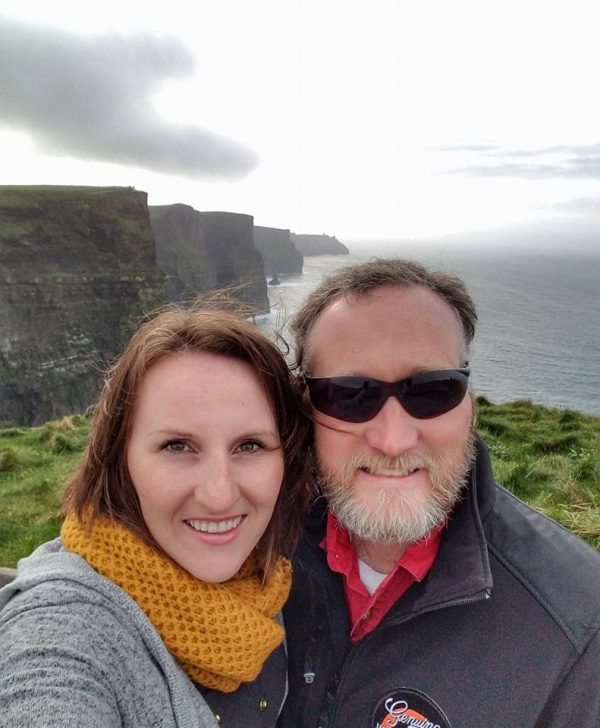 I'm sure there are so many other destinations that could be added to this list as the world is vast. Trust me – it was hard to narrow down this list. This is MY travel bucket list as of 2019, but I'd love to hear your bucket list destinations in the comments. Some notable mentions, which I've either experienced or are extremely hip right now:
Edinburgh, Scotland and attending the Military Tattoo in August
Copenhagen, Denmark is extremely popular and hip right now, and known for biking through the city
Drive the Ring of Kerry and then up to the Cliffs of Moher – Ireland
Fall Foliage Driving Tour of New England (especially Stowe, VT)
Rafting the Grand Canyon (hubby has done this)
Hike to Machu Picchu
Temples & Pagodas in Myanmar (Burma)
No matter where your travels take you, do your research and make the most of each and every trip. I read reviews, price compare and make sure I'm somewhere safe, clean and affordable. VacationRenter can make all of that painstaking research a bit more bearable!