This post is sponsored by BabbleBoxx.com.
School started today for Miss Bea and I just can't believe we're to 5th grade already! All my boys are in high school, which leaves Bea the lone wolf in elementary school. I feel like 5th grade is a big year because classes get tougher and kids start to mature and feel more grown up. I want this year to be a great one for Bea so we've gathered our back-to-school favorites for girls to share with you.
Back-to-School Favorites
Mermaid Flip Sequin Backpack from Justice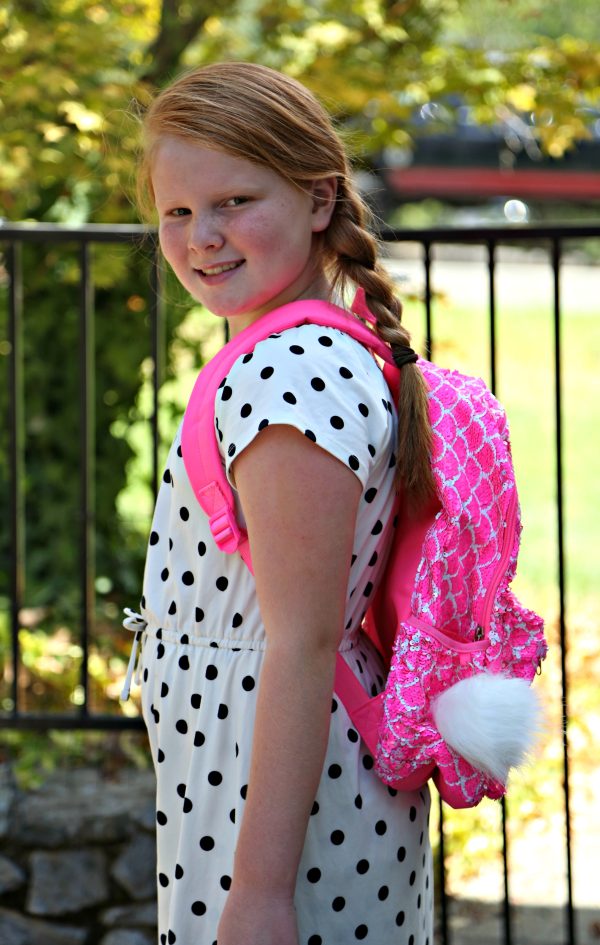 A cute backpack can do so much for a girl's confidence, at the start of the school year. Being the practical mom I am I go for durability in addition to the hunting for the cute factor. Justice has some seriously cute backpacks right now, but sure to be popular is the new Mermaid Flip Sequin Backpack. Flip sequins are all the rage and in this bright pink, it's sure to WOW! The padded shoulder straps are made for comfort and you'll be surprised to know the top loop is strong enough to support up to 100 pounds!
Children's Books by Candlewick Press
Candlewick Press has some great children's books, but the one we're working on right now is, "Merci Suarez Changes Gears". Moms will love the topic of close family relationships. In addition to the multigenerational family, the story follows realistic storylines and how friend and family dynamics change over time. My kids all take Spanish in school so it's fun that this book has great use (and accurate, too) of Spanish words throughout. Plus, this book is the Winner of the 2019 Newbery Medal!
Use the promotion code CANDLEWICK at checkout on candlewick.com for 25% your book order (Only valid to US purchases).
First Aid Kit, Wipes & Ice Packs from Me4Kidz
With Miss Bea walking to and from school, it's mighty nice for her to have some basic first aid items on hand. This often gets overlooked, by Me4Kidz has some fantastic compact items that are perfect for keeping in one's backpack. The Medibuddy First Aid Kit contains 50 items, but you wouldn't even think it! I'd grab one for the car too. We love the Little Buddy Antibacterial Wipes for the car because there often seems to be need for them. They kill 99% of germs and don't sting like some other products. Last, the Cool it buddy – Instant ice packs come in a pack of 2 and are oh so handy!
Use code Babble2019 for 25% off on any of Me4Kidz safety products, now through 12/31/19
Freezable Lunch Bags & Bento Containers from PackIt
No need to limit your little ones to sandwiches for lunch every day because lunch just got cooler! With PackIt's freezable lunch bags and snack bags you'll be able to keep foods fresher longer. No ice packs needed! The snack pack is also great for keeping medicines in, should that be a need. The Mod Lunch Box is customizable every time you pack it, because the dividers are movable and leak-resistant. To have a variety in lunches, these PackIt products are definite some of our back-to-school favorites.
Kids Jellies Pointed Scissors from Westcott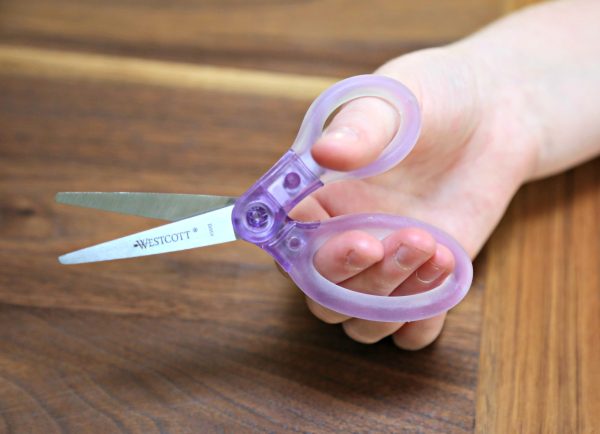 Have you ever done a lot of scissor cutting and ended up with calloused fingers? Scissors can be mighty uncomfortable, but with tender little hands in mind, Westcott has come up with super squishy, fully gel-grip scissors. I'm kind of obsessed with them and want these scissors in my size. Jellies should make it into your school supplies and everyone will love these teacher essentials. Westcott is inspiring creative activities all while supporting education.
MAGLITE® Solitaire LED & Mini Maglite® Pro LED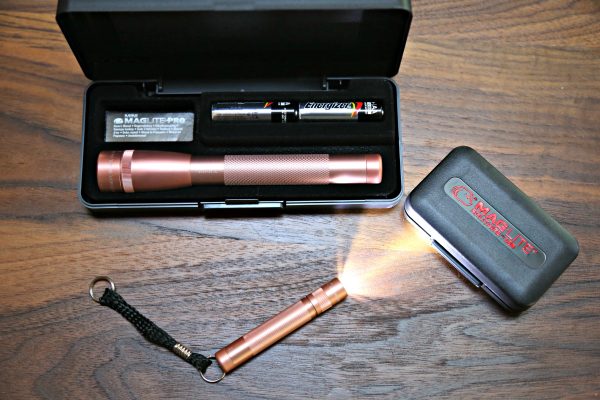 Flashlights should be an essential in every household and the Mini Maglite® Pro LED Flashlight is seriously awesome. Illuminating the dark with a powerful beam that can travel almost 2 football fields, you'll love the compact design and that it takes AA alkaline batteries that you're likely to have on hand! For your everyday carry flashlight, the Solitaire® LED Flashlight by Maglite® is perfect for fitting onto your child's backpack or keychain. Miss Bea was pretty excited to have her own powerful flashlight.
Use code MAGBB15 (15% off online orders – Some restrictions apply. Outlet, seasonal shop and discounted items excluded. Cannot be combined with another offer or discounted item. U. S. Shipping addresses only. Promotion available for limited time.) Expires: September 15th, 2019
Lunch Notes from MyWish4U
Whether you make your kiddos' lunch or they make their own, it's fun to spice things up with lunch notes. With something clever and fun every day, MyWish4U has pads of Lunch Notes in three categories: Facts & Funnies 2, Riddles & Giggles 2 and Wacky Facts & Laughs. These are inexpensive at just $4.99 for 101 Lunch Notes in each pack. Draw a doodle or a personal love note on the back of these lunchbox notes. These are available nationwide at all Target stores July-September in the Back-to-School section!
Whether you're all ready for school or far from it, hopefully some of our back-to-school favorites will make it onto your shopping list. Miss Bea is quite pleased with how prepared for school she is this year!