We could all use some fun and happy these days, am I right? How about the unveiling of a brand new toy? ZURU is taking the High Tea to a whole new level in a super cute way. The Itty Bitty Prettys Tea Party Teacup Dolls Playset is full of surprises and fun, for the ultimate Par-tea. I was sent my very own playset and an Itty Bitty Prettys Tea Party Little Teacup Doll, just so I could do an unboxing for you! Who better to unveil the toys than Miss Bea (scroll down for the video).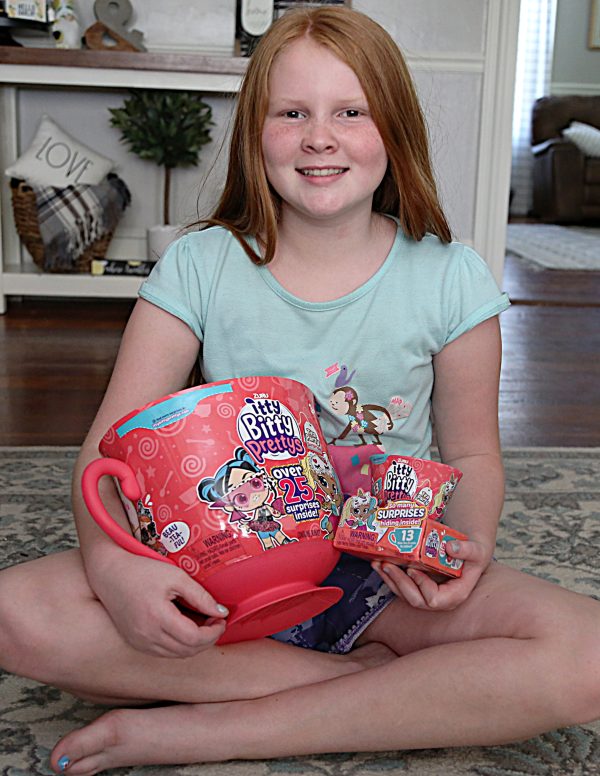 Just in time for World Tea Party Day on August 8th, you can pick up an Itty Bitty Prettys Tea Party Teacup Dolls Playset at Walmart, Target and other retailers. Each playset comes with 25+ surprises and we all know how well these "surprise" toys go over with young girls.
My tween was delighted with each and every packaged surprise she found. Get the fancy High Tea life with Itty Bitty Prettys including gloves, hats, fancy-schmancy dresses and 13 different Itty Bittys to collect, plus one super rare Royal Tea doll. We're still holding out for her!
Giant Teacup Playset – $29.99
Two surprise friendship themes to collect – each with:
2 dolls

Giant teacup for storage

Convertible table, spoon, working teacup and teapot

Swappable shoes and accessories

2 Itty Bitty pets (one for each doll)

Dissolvable tea bags with surprise outfit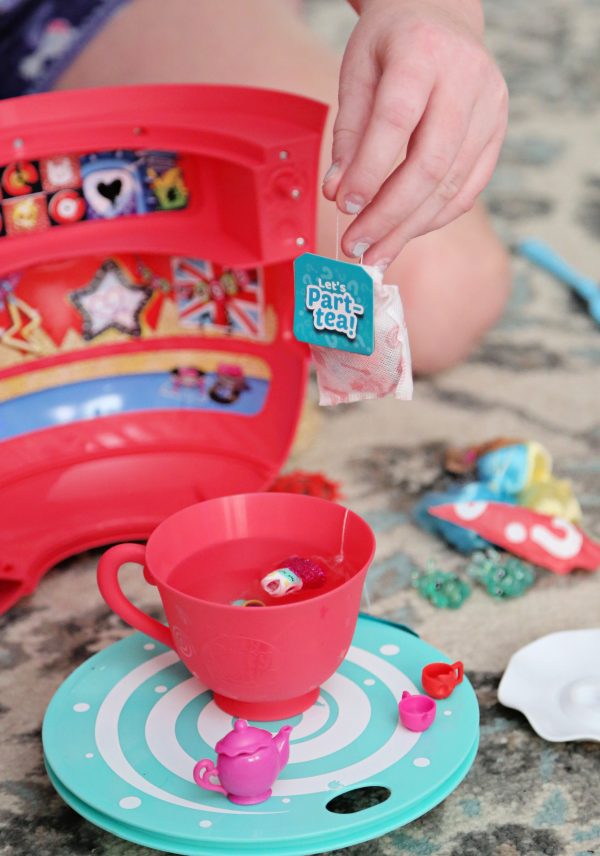 Fizzing 'sugar' cubes with more surprise accessories

Compounds to mold into tea party treats
Tea party accessories
I truly believe the $29.99 is worth the price for how many surprises and goodies the giant teacup comes with!
Little Teacup – $9.99
With 12 surprises and 8 dolls to collect, here's what comes inside:
1 doll

Working teacup and saucer that also serves as a doll stand

Swappable shoes and outfit

Dissolvable tea bag with surprise accessory

Fizzing 'sugar' cubes with more surprise accessories

Compound and more
All that for $9.99 and it's great for littles 4+.
Are you convinced yet that you need to get your hands on these Itty Bitty Prettys? The dolls are absolutely adorable and the fact that their outfits and accessories are completely swappable is a fun bonus. Pick yours up in time for the global Itty Bitty Prettys World Tea Party on August 8th – hosted by ZURU! TikTok and YouTube influencers will join in to celebrate this spectacular par-tea with tea party ideas! Just search Itty Bitty Prettys or ZURU on Youtube and social media, to get in on the fun.