Have a man you need to shop for this holiday season? This roundup of 2020 Gift Ideas for Men should cover every type of man on your list.
This post is sponsored by BabbleBoxx.
Between my 3 teenage boys and my husband I have a lot of manly items I need to buy. My husband is a totally different kind of man than my teen boys. He likes working with his hands and being outdoors, while my sons like sports and video games. Whether you are shopping for a music lover, lover of tech or a video gamer, these gift ideas for men will have you covered.
2020 Gift Ideas for Men
Vinyl Age: A Guide to Record Collecting Now by Max Brzezinski and Carolina Soul
Just like most things retro, vinyl records are in! Whether you are a seasoned record collector or you're just getting started, Vinyl Age is a great resource. Vinyl Age is the ultimate guide to record collecting filled with images, graphs and tips. Despite the digital age and how accessible music is there is just something super cool about playing music on vinyl. I've always wanted to own a record player and haven't known where to begin. Music lovers alike can begin or enhance their vinyl collecting with the help of Vinyl Age: A Guide to Record Collecting Now by Max Brzezinski and Carolina Soul from Black Dog and Leventhal.
Premium Leather Goods from Tanon Goods
What man wouldn't like a personalized leather goodies? With personalization and premium leather products from Tanon Goods the men in your life can have a matching wallet, phone case and AirPods case.
The slim wallet is going to be perfect for my almost 17 year old because there's not much that can fit in his skinny jeans. This wallet is perfect for holding cards and cash while not taking up much space. Get it plain or personalized with initials.

Need a sleek and stylish phone case without forfeiting fashion? Match your wallet with a handcrafted case that fits nice and snug, while optimizing each of your phone's capabilities.
Lastly is the AirPods case. You'll have a complete matched set with a personalized case that is sleek and minimalistic all while protecting your AirPods. Have a look at premium mens bag so they will have a place to store their belongings when going out.
Use code Emily-10 for 10% off all Tanon Goods, on top of their always-on deal of Buy 2 products get 20% off, buy 3 get 30% off!
Glasses from Zenni
Don't sacrifice style for function with Zenni eyewear. No matter what your eyewear needs are Zenni has fashionable frames for everyone. These tortoiseshell glasses are just one of many Zenni frames, but now they include Blokz lenses.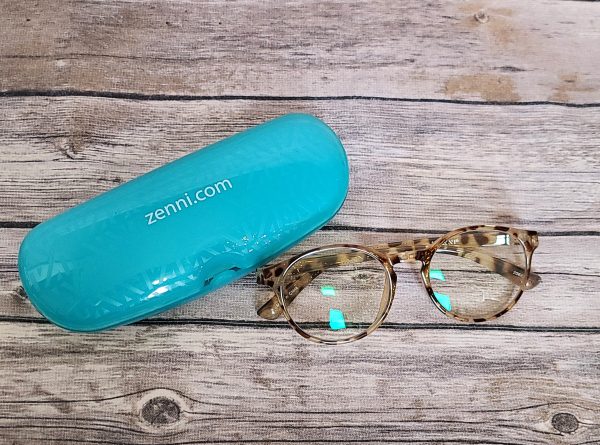 Blokz lenses are designed for the man (or woman) who looks at screens a lot because they block harmful UV and blue light. Blokz protect your eyes from digital eye strain and blurred vision, which make for great gaming glasses or for those who work on a computer. Any pair of Zenni frames can be upgraded with Blokz® lenses, starting at $16.95.
Phone Stand from tekneksavr
Welcome to the stand that doubles as a selfie stick and a phone stand/prop. The phone stand by tekneksavr can adhere to the back of your phone and prop up against your thigh, torso or table, and the wand rotates 360°. Why use a phone stand? Adjusting your phone to just the right angle can help alleviate a stiff neck from poor neck posture. This is the phone accessory you didn't know you needed and was featured in the Houston Chronicle and LA Times. As an added bonus, you can use this phone stand as a selfie stick complete with a shutter timer.
Gaming Headset from Turtle Beach
Our last gift idea is for the gamer in your life. The ROCCAT® Elo X Stereo Gaming Headset is designed for comfort with an adjustable headband and memory foam ear cushions. Gamers will love the precision-tuned 50mm speakers, which boast a pitch-perfect sound and a detachable noise-cancelling microphone. I know for my boys, it's all about the chat and interaction with their friends.
Now for the most important question of what system this headset is compatible with? The new 3.5mm jack makes this headset compatible with nearly all gaming systems including PC, Xbox One, PS4, Nintendo Switch and the brand new Xbox Series X|S. Are you ready for the most surprising feature? The ROCCAT® Elo X Stereo Gaming Headset is only $49.99 at Best Buy!! Can't beat that price.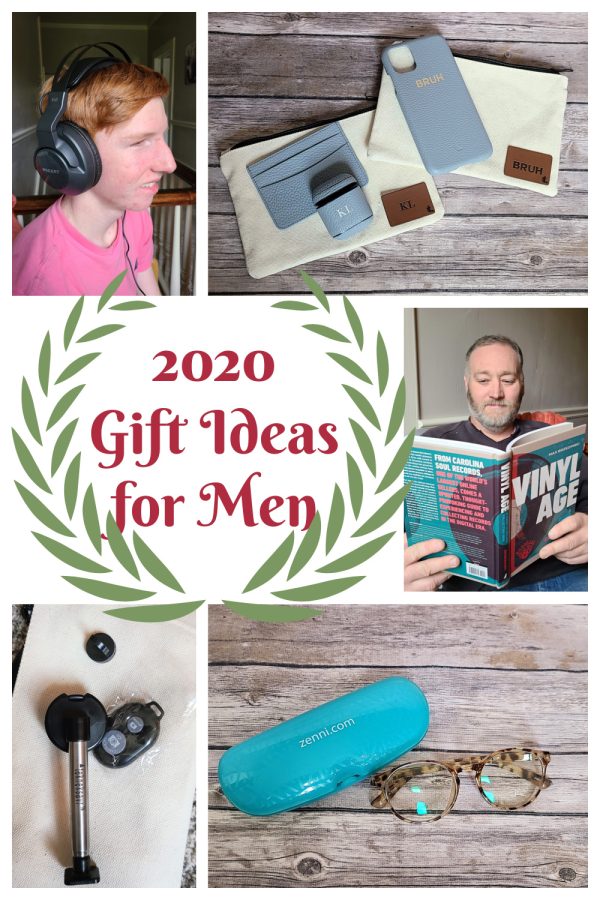 That's it for my 2020 Gift Ideas for Men! There's something every man in your life can use.