What To Wear: Long Burnt Orange Sweater with Jeggings and Ankle Boots

This coming Tuesday I will be flying to the windy city for an exciting opportunity. I have been selected as one of ten Reynolds Real Moms finalists. As a finalist, Reynolds is flying me out to Chicago for a photo and video shoot. This will be a first for me on all counts! I am so excited for the chance to work with Reynolds, to visit Chicago, and to experience some cool new things. Because this is my first photo and video shoot, I have been doing quite a bit of shopping. I want my outfit to be as perfect as can be! I do wish that the timing was a bit later so I could at some more weight in my #iheartOmron fitness challenge before getting filmed. C'est la vie!
After some shopping and modeling for my mom, I wanted to show you all some of my outfit options. I will post the other two outfits in different posts. The first is a long burnt orange sweater with jeggings and ankle boots. This women Ashton Sweater is nice and warm and has a very loose layered collar. I thought the jeggings were a nice balance to the loose, unfitted sweater.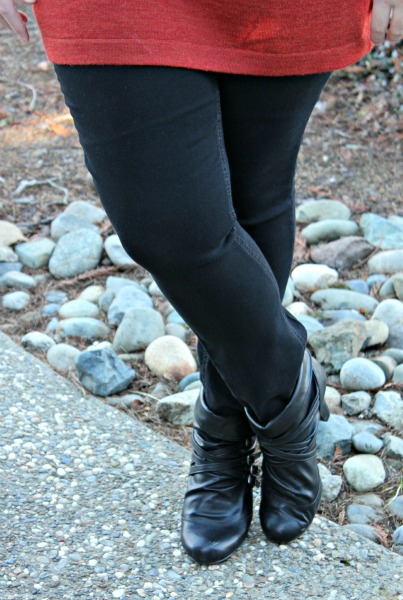 I was torn with the decision to wear ankle boots or tall boots, but the ankle boots won. What do you think?
I decided that the outfit needed a pop of color, and thought a turquoise necklace did the trick. I have yet to find some earrings to match, but the hunt is on. Do you think turquoise is the right color?
Like the outfit? Pin It! I'd love your thoughts: Is it missing anything? Would you swap anything?
Related articles