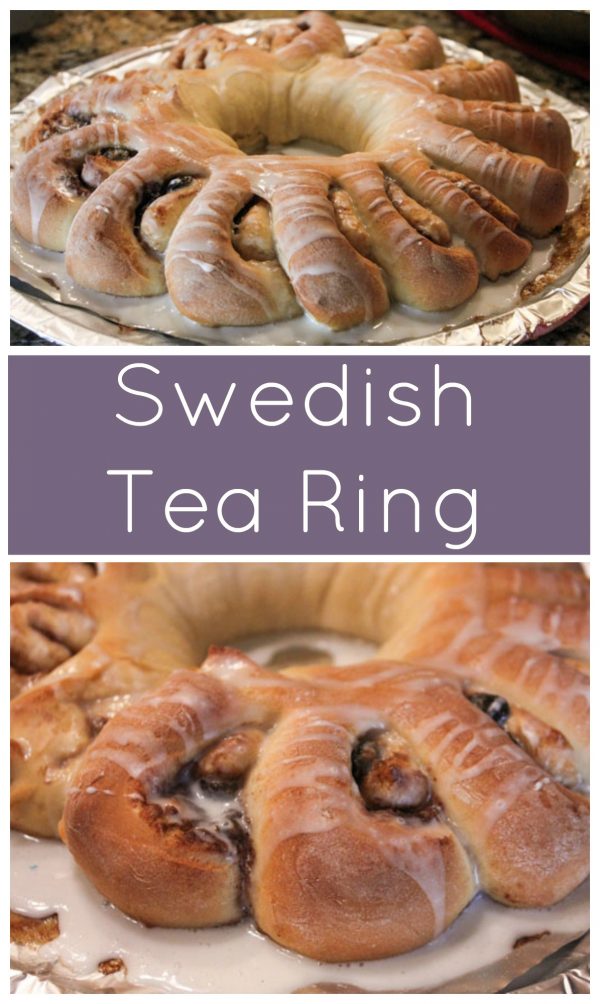 Christmastime is full of traditions, warm memories and tasty food. I will even admit to day dreaming about all of the tasty foods we enjoy at Christmas, throughout the year! We have to have SOMETHING to look forward to right? Okay, so maybe it shouldn't be foods or meals that we look forward to, but it is always amazing to me how the power of smells and taste can create one's mouth to salivate.
Although we are nowhere near Christmas, I want to share with you a delicious recipe that can be enjoyed anytime of year. For as long as I can remember my mom has made a Swedish Tea Ring for Christmas morning breakfasts. She usually prepares it the day before so it's ready to go and eat the morning of. I was just thinking how this sticky and deliciousness would make for a yummy addition for Easter brunch as well! I feel that the Swedish Tea Ring is a fancier way of serving cinnamon rolls (isn't it beautiful?) when the occasion calls for it. The work is no greater either!
I personally like my cinnamon rolls best when warm. Even if you have to make these babies ahead of time, I would recommend heating them up and drizzling the glaze over right before serving. Of course, you can also choose to omit the raisins if you have some non-raisin fans. Sometimes we go half and half with the reasons, so as to please all parties.
Swedish Tea Ring
2014-03-25 18:13:01
Serves 12
An elegant looking spin on the typical cinnamon roll.
Roll Dough
2 Tbs active dry yeast
1/2 cup warm water
2 cups milk, scalded
1/2 cup sugar
1/2 cup butter
2 tsp salt
7 cups flour
2 eggs
Swedish Tea Ring
1/4 cup melted butter
1/3 cup brown sugar
2 tsp cinnamon
1/4 cup raisins
Glaze
2 cups powdered sugar
2-4 Tbs milk
To prepare dough
Soften yeast in warm water. Scald milk and then stir in sugar, butter and salt until butter is melted; cool to lukewarm.
Add half of the flour to milk mixture; beat well.
To milk mixture, beat in softened yeast and egg. Gradually add remaining flour to form soft dough.
Place dough in greased bowl; cover and let rise until double (about 1 1/2 hours).
To prepare tea ring
Roll dough out onto floured board, into 16"x10" rectangle, about 1/2" thickness.
Spread melted butter on top of dough; then sprinkle with brown sugar, cinnamon and raisins.
Roll into jeallyroll and pinch long edge together. Form roll into a circle. Cut in 1: intervals from outer edge into center, being careful to not cut all the way through. Twist each section up slightly, so cut edge is facing up.
Let rise 20-30 minutes before baking at 350° for 18-20 minutes.
When done, drizzle with glaze.
To prepare glaze, beat powdered sugar with milk until smooth.
Clever Housewife https://cleverhousewife.com/