This post was sponsored by Splenda Naturals as part of an Influencer Activation and all opinions expressed in my post are my own.
If you've been following my adventures on Instagram, it's no secret I've been dealing with some health issues. I feel like I've spent much of my time in doctor's offices, completing many tests and researching ways to help myself. As I work with the doctors to get to the source of my pain, I've turned to a liquid diet, to try to heal my stomach and insides. If you've ever done this you know it's not easy, but there are simple recipes and tips for surviving a liquid diet, including this easy mint lemonade.
Keep the end game in mind
When completing difficult tasks it's easier if you have your mind on the end game and goal of the task. Mentality is a big part of any diet and it could make or break how long you're able to endure a liquid diet. No matter the reason for turning to liquids, it's helpful to think about why you're on it and what you're hoping to gain from me. For me it's pain relief and healing. 
Simple Go-To Recipes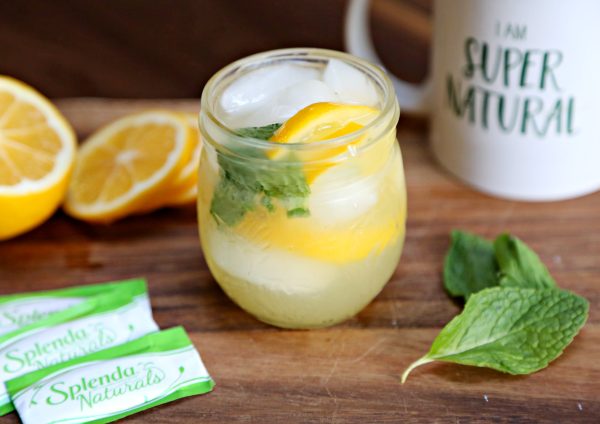 First you need to try several things so you know what you like. Then keep items on hand to make those definite repeat recipes. For all of my sweeter liquids, I've been using Splenda Naturals Stevia to sweeten things up. Whether you're a tea or lemonade drinker (for me, I'll take all the options to get through a liquid diet), Splenda Naturals Stevia is a great tasting 100% natural sweetener product with nothing artificial. For zero calories and no aftertaste, this sweetener is the perfect way to sweeten up your tea or lemonade.  You'll love the taste of my Mint Lemonade!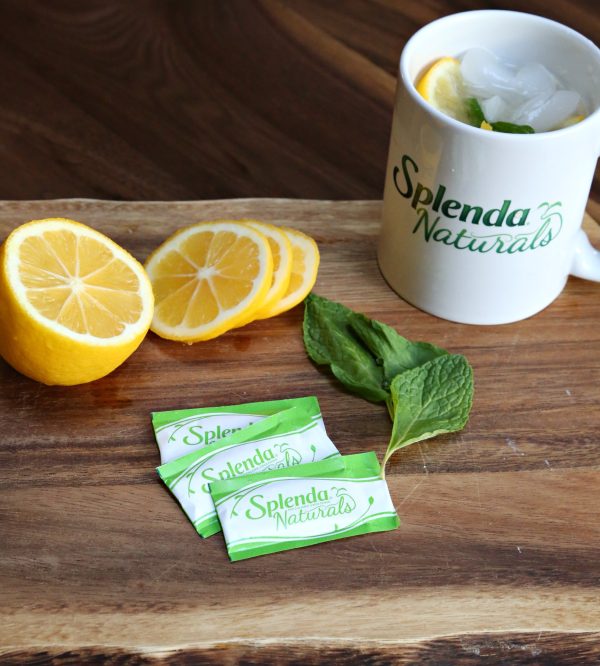 Keep Busy (at least your mind)
As part of that mentality thing, it's important to keep your mind busy so you don't just think about how miserable or hungry you are. Read if that can occupy your mind, or put on a movie (or an entire TV series), play games or apps that keep your mind busy. Playing games that make my mind think, like crossword puzzles or other mind bending games, helps distract me. Or spend time research new recipes you can try, that would be diet approved.
With any liquid diet, make sure you know the rules and then figure out what tastes the best and will get you through. You can try freezing this mint lemonade into popsicles and they would be another fun way to change up the liquid. Change it up with broths, lemonades, teas and popsicles and make this time as bearable as possible.
To help you with your resolutions, whether they're for health, success or to live life to the fullest, Splenda Naturals Stevia is a great option for zero calorie and natural, and you can pick it up at Walmart. Splenda Naturals wants to help make your goals a reality, so they're giving away give gym memberships!
Through February 9th, 2019, enter to win a Gym/Health Club you want to join up to a total cost of $599.00.  Any membership cost in excess of that amount is the responsibility of the winner. There will be five grand prize winners with a limit of one prize per person or household.  Only one valid entry per person over the sweepstakes. Visit WalmartResolutions.com for full terms and conditions.
Mint Lemonade
Ingredients
2 slices lemon
2 tsp lemon juice
3 packets SPLENDA® Naturals Stevia Sweetener
3 mint leaves
½ cup chilled soda water or water
¾ cup ice
Instructions
In a tall glass, mash lemon slices, juice, SPLENDA® Sweetener and mint leaves with a spoon until the lemon slices and mint leaves are bruised.
Stir in soda water or water. Add ice.