Oh boy did this recipe blow my mind! The cake by itself is delicious, but then adding a cream sauce made up of butter, sugar, and cream, oh my goodness! I think I made little sounds of ecstasy with every single bite! I have some other apple recipes, but this one is even simpler than some of the other ones. Peeling the apples isn't necessary, and to grate them I just stuck them in my Cuisinart and the job was done!
Because so many delicious apple recipes do require peeling and coring, I want to share with you my favorite kitchen tool to master this feat with ease! The Johnny Apple Peeler has a clamp base, opposed to a suction that many of today's products have. I like the clamp because you can rest assured this is completely secure while you work. With the Johnny Apple Peeler, you will have your apples peeled, cored, and sliced in no time at all! It's pretty fun to use too!
Get your Apple Peeler HERE!
I hope this recipe is as much of a hit with your family as it was with mine!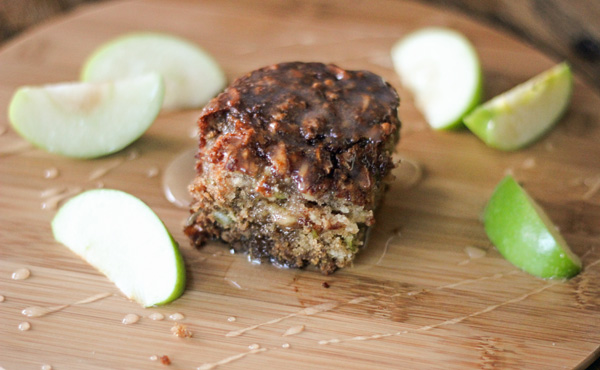 Apple Pudding Cake with Butter Cream Sauce
2016-02-18 09:59:48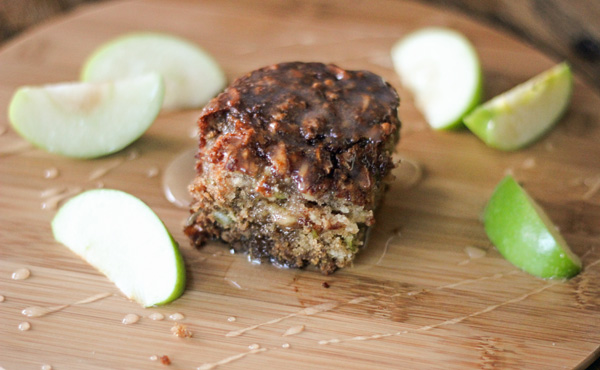 Serves 8
Pudding
2 cups sugar
1/2 cup butter
2 eggs
4 large unpeeled apples, grated (4 cups)
2 cups flour
2 tsp baking soda
2 tsp cinnamon
1/2 tsp salt
1/2 tsp nutmeg
1 cup nuts (optional)
Sauce
1/2 cup butter
1 cup sugar
1/2 cup light cream or evaporated milk
1 1/2 tsp vanilla
dash of nutmeg
Instructions
Preheat oven to 350° and line a 2 qt baking dish with foil for easy clean-up and removal.
For pudding, cream together sugar and butter. Add egg, then apples.
Mix in dry ingredients and pour batter into prepared baking dish.
Bake for about 40 minutes, or until inserted toothpick comes out clean.
Combine butter, sugar and cream in saucepan and cook on low for 10 minutes. Do not boil.
Remove sauce from heat and stir in vanilla and nutmeg.
Pour sauce over cut pudding squares and enjoy!
Clever Housewife https://cleverhousewife.com/
You DO NOT want to lose this recipe, so be sure to Pin it for later! Plus, you can share the goodness with your friends and family!