This post brought to you by St. Kitts Marriott Resort & Royal Beach Casino. All opinions are 100% mine.
I love learning about new places and cultures! It is something that has been a passion of mine since I was just a kid. I recently took the time to learn a little more about the Island of St. Kitts and decided to test your island knowledge with a fun quiz! Make your best guess as to the answers then scroll down to the bottom to see how you fared.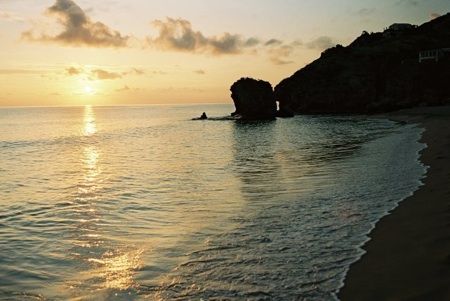 After that enter my giveaway to win a fantastic 3 Night Stay at the
St. Kitts Marriott Resort & Royal Beach Casino
, that I am hosting along with some other blogs. All you need to do to enter is leave a comment on this blog post answering:
"What do you want to do at the St. Kitts. Marriott if you win?"
Winners will receive the 3-Night Stay along with a round of golf at the Royal St. Kitts. Golf Club as well as a welcome gift. Must be 18 years or older to enter. Enter anytime now through July 31, 2014.
You will not want to miss out on this exciting giveaway! With a luxurious on-site spa, beautifully furnished guest rooms, 8 on-site restaurants and lounges, a 35,000 sq foot casino, and championship golf course, the St. Kitts Marriott resort is an experience like no other! Or if you would like to guarantee your spot at this amazing resort, now is a great time to do it, with their special
St. Kitts Marriott Super Sand Dollars offer
. With this offer, book a 4-Night stay at the St. Kitts Marriott Resort and get 3 more nights free, making for a full week in paradise!
What would I do in paradise? I'd definitely spend some time at the spa, getting pedicures, manicures, facials and massages! Some beach time would be a must too. What would you do?
So test your knowledge, then enter to win and learn more about St. Kitts.
"Just for Kicks about St. Kitts"
Test Your Knowledge
1. St. Kitts is part of what set of Islands?
A- Caribbean
B- Fiji
C- Hawaiian
2. How many spectacular bays does St. Kitts have?
A- 15
B – 10
C- 18
D- 12
3. What type of terrain will you find on St. Kitts beaches
A- Black Sand
B- Soft White Sand
C- Reefs
D- All of the above
4. What is the geographic landmark on St. Kitts known as Liamuiga or "fertile land"
A- the central peek of a mountain
B- the central peek of a volcano
C- a valley
D- the basin of a river
5. Why were early European explorers drawn to St. Kitts
A- it is a gate-way to the Caribbean
B- fertile land for growing sugar and tobacco
C- it's abundance of salt
D- All of the above
6. Which of these activities, available on the island of St. Kitts, would you most like to do (check all that apply)
A- "Sky Safari" Zip-line tour of the rainforest
B- snorkelling at Cockleshell Beach
C- touring historical sites including the "Carib Petroglyphs" (a set of drawings done by the native Caribs), the historic railway, and the beautiful architecture of the churches and homes built by European settlers
D- Enjoying the annual St. Kitts Music Festival ( June 26-28)
Answers:
1- A
2- C
3- D
4- B
5- D
6- A,B,C and D
You did great! The answers you provided show that it's time for you to "follow your heart" to St. Kitts Marriott Resort to experiance these things first-hand! Enter in the comments, for your chance to do so!