This is a sponsored post written by me on behalf of Fresh Step Lightweight Extreme Litter. All opinions are 100% mine.
I'll just say it… I'm a cat person! I have two little feline family members who truly are part of the family! I think what I love the most about them is just what a unique personality each one has. We have Henri (a girl… Hence the"I") who is this itty bitty, petite little thing with a wild side! She is adventurous, full of spunk and always getting into mischief.

Then there is our big, burly boy, "Mr. Tails." He is deliberate, picky, slow and steady and a fairly grumpy cat (to everyone except me).

Despite how unique our cats are, there are a few funny things that all cat owners experience. If a cat is a part of your home, it's likely that you have said a few (or all) of these funny phrases.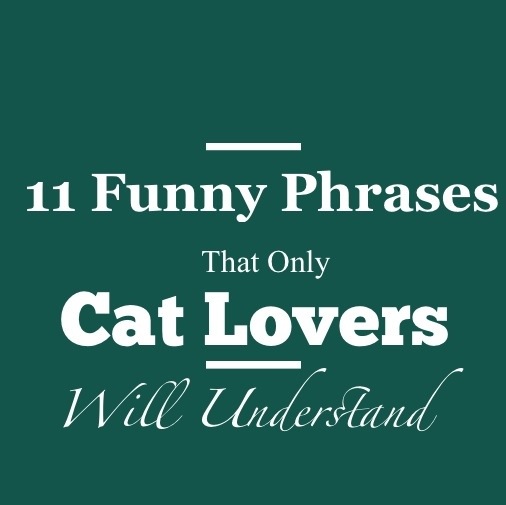 1. "OFF the counter!!"
2. "IN or OUT"
3. "It's not breakfast time yet, my alarm hasn't even gone off."
4. To the one guest that is allergic to cats: "I'm so sorry, he isn't usually so friendly"
5. "Yes! You can have the tuna juice."
6. While trying not to scream: "Why thank you for this lovely gift of a dead mouse in the middle of my living room."
7. "Does my skirt have cat hair on the back?"
8. "Do you REALLY have to wrap yourself right around my neck while I sleep?"
9. "That's NOT a mouse, that's MY FOOT wiggling under the blanket."
10. "No, I don't lift weights, I just take out the cat litter."
11. While administering the perfect behind-the-ear rub "What would I do without you, my sweet girl/ boy."
Now, thanks to New Fresh Step® Extreme Litter, you can spend less time saying #10 and more time saying #11. This is because New Fresh Step® Extreme Litter is 30% lighter than ordinary litter, so it is lighter and easier to carry and pour. However, thanks to its odor absorbing clumping action, it is 100% effective.

A few weeks ago I picked up a box of Fresh Step® Extreme Litter from Target and have been using it at home with my two cats. It does a fantastic job of locking away odors and smells (even for our 2-cat house). I also love that when I empty the litter box, the new lighter formula is so much easier to take care of. Typically when I pour the used litter into a trash bag, I am so worried that the used litter will pull through the bottom of the trash bag as I take it out to the trash cans, leaving me with a huge disaster to clean! Yes, that has happened to me once be for, and no it was it not fun! With this new lighter formula that is no longer a worry! I can get the used litter easily to the outside trash cans, and enjoy some quality time with my feline friends!
To learn more about new Fresh Step® Extreme Litter, they are available at Target!