This is a sponsored post written by me on behalf of Cooper Tires. All opinions are 100% mine.
There are few things in this world that need tending to that just make me cringe. Car repairs and expenses is one of them. To avoid car repairs as much as possible, I try to keep up on the maintenance of all of my vehicles. Besides, I drive my babies around and want to keep them safe by changing out the tires and performing tire repair when needed, and keeping up with other maintenance. Get The Best mobile Auto Glass Service repair and replacement in San Diego if you want to get your car's windows repaired to improve its overall look! When I see some chips on my windshield, I will assess at once if it can still be saved with an auto glass repair or if a windshield replacement is needed. I appreciate reminders to check my car maintenance, such as my tire wear, with events such as the Cooper Tire Spring Event. If you are on the road a lot, like those who drive an 18 wheeler, think about getting truck tires for long lasting and high quality tires.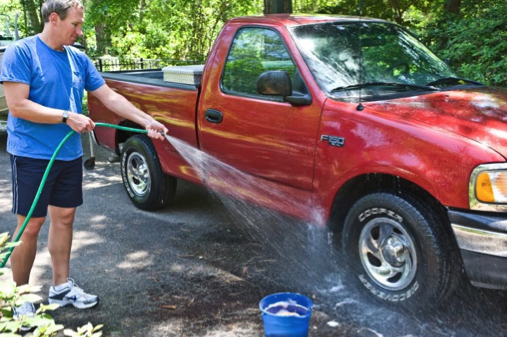 The tires we drive around with do matter, so make sure you check your tread on a regular basis. If your tires have taken a beating with the harsh winter weather, and it is time to replace the tires on your car, then you are in luck. Not sure if you've been watching the news, but according to economists we're going to be seing a lot more subprime auto leads coming into the market. Now through April 15th, consumers are eligible to receive a prepaid Visa card worth up to $70 when purchasing a new set of four qualifying Cooper Tires, through participating dealers. Use the Cooper Dealer Locator to see if the Spring Event is taking place near you.
There are numerous Cooper Tires at great prices, in addition to the gift card offer. The highlight of the Cooper Tire Spring Event is the Discoverer SRX Cooper Tire. This is a dedicated SUV and CUV tire that is available in 30 sizes, so you'll want to be sure and see if this is a fit for your car. One of the most frustrating issues I've had with a car is when the tires didn't wear evenly. We could not figure out what was wrong, but the Discoverer SRX features Cooper's innovative Wear Square – the company's exclusive visual tread life indicator. I am new to car maintenance myself (my mens have always cared for our cars), so something like this would be super useful. The Wear Square can signal uneven tire wear and possible wheel alignment issues. To top it off, The Discoverer SRX offers a premium 65,000-mile Tread Wear Protection Warranty and a 45-Day Road Test guarantee ensure a confident choice and smooth ride for SUV and CUV drivers, if you aren't satisfied with your Discoverer SRX tire purchase you may return them to your original dealer within 45 days of purchase for a FREE OF CHARGE Cooper brand replacement only, including mounting and balancing.

Now that I've talked enough about tires, I'm thinking I ought to go check mine out. I hope they're in good shape! If not, then I know where to look during the Cooper Tire Spring Event. How are your tires?