Purchasing a new home is both stressful and rewarding. The day you get the keys to what you can now call your own home, is a feeling like no other. A house to fix up and decorate just the way you want. Getting to the point of buying a house or condoe is something to be taken seriously yet very rewarding. Because I have purchased 5 homes now, I thought I would share my 10 secrets for buying your dream home.
I wouldn't say I have my all-time dream home right now, but we are working very hard to make it what we want it to be. All we are really lacking now is more property. With my own advice, I think we will be owning our dream home in just a matter of a few years.
1. Make a plan. If you are buying a home with a partner or spouse, then be sure you know what is important to each other. You may have different deal breakers, or needs. Be sure to convey those ahead of time, so you don't get caught up falling in love with a house that may have your spouse's deal breakers. It is also important to know your price limits and areas you are okay with living, and that you get the right features on your home.

2. Get pre-approved by reliable lenders such as Capital One Home Loans. Find out how much house you can afford, and what the bank is willing to loan you. This can save you time during the house hunting process. The Capital One Home Loans Online Neighborhood is also a free online resource where you can learn all about home buying. From easy-to-understand articles to helpful videos, there is a ton of information, as well as information about Capital One's Home Loans offerings.
3. Don't limit yourself. Bigger is not always better, and new is not always better than older. Your dream home may start out as a diamond in the rough. Fixer uppers often end up turning the biggest profit when it comes to re-selling.
4. Research property values, or get a trusted realtor to help you with this. Even when I have my own realtor, I like to search home prices online, so I know what fair market value is when it comes time to make my offer. Start researching online for available properties and their prices. It is important to know what similar homes are selling for, so you know if you are getting a good deal.
5. Be patient. Most home buyers do not get their dream home in their first purchase, and most buyers don't buy the very first home they see. Make the best of what you have, and don't forget what your dream is. Make goals, and always work to achieve those goals. This step really applies to most aspects of life. One I really need to work on too!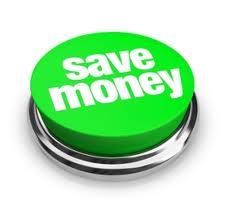 6. SAVE! Whether you are saving for your down payment (which I highly recommend, to reduce your total loan and house payment), or saving for the remodeling you might be doing later, I recommend always tucking money away for your dream home. It doesn't have to be a lot, but this step will help you achieve your goals.
7. Home inspection. When you have found your dream home contender, give it a thorough rundown. Sometimes what you see is not what you get. A home that looks beautiful and move-in ready may have thousands and thousands of dollars in termite or dry rot repairs. There are a number of problems that could go wrong, that may not be visible to the average eye.
8. Scope out the neighborhood. To me, the kind of neighbors I have is pretty important. Plus, if neighbors don't take care of their home, it could lower the value of your own home. It's okay to knock on doors and introduce yourself before moving in.
9. Don't make any big purchases when you are looking for your home. The loan approval process can be tedious, so try to make it go as smoothly as possible. When trying to qualify for loans, it is important to leave your credit alone. Don't make big purchases and don't have your credit pulled by anyone other than your lender. Leave things be until after you close escrow.
10. Don't bite off more than you can chew. Being house poor is a real thing, and is not worth it. Don't tie up all of your money in a mortgage or in a remodel you don't have a means to complete. Either save up for what you really want, or live within your means. We have other expenses and a life to live, so budget accordingly.
I hope you get the home you're dreaming of! I'd love to hear of any tips you'd add to the list.
I was selected for this opportunity as a member of Clever Girls and the content and opinions expressed here are all my own.