This is a sponsored post written by me on behalf of Manwich. All opinions are 100% mine.
When school is in session, I would say that I am the queen of easy weeknight meals. With the start of a new school year also comes the beginning of soccer season. Between all 4 kids, we are gone for soccer 5 out of 7 days a week. Our Fridays and Sundays are free. To avoid eating out four nights a week, I have had to come up with quick and easy meals. That's where my easy Sloppy Joe Hot Pockets come in.
I grew up on Sloppy Joes, with buttery toasted buns and deliciousness to top them. While Sloppy Joes are always an easy go-to recipe every family should have in their arsenal, I have come up with a fun twist on the traditional family meal. Hot Pockets aren't any more difficult than regular Sloppy Joes, but provide variety and less dishes, as these can be eaten with just your two hands. The kids absolutely love them, and occasionally request them for an after school snack.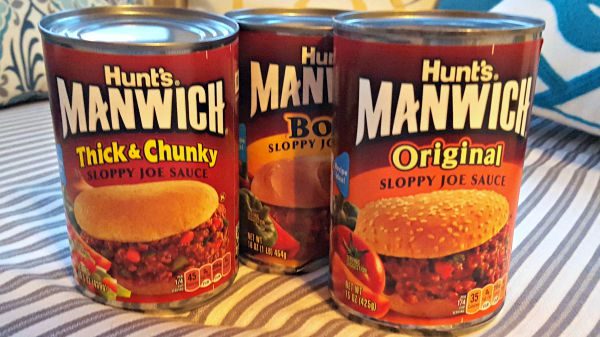 The key ingredient to any Sloppy Joe recipe is Manwich. Manwich is a hearty sauce with a sweet and tangy taste. It is good as is a sauce for just about anything, but we like to jazz it up with a pound of ground beef; and cheese is always a good add-on. Manwich comes in three varieties: Original, Bold and Thick & Chunky. I've tried all three and I really don't have a favorite because all three feed my need for messiness.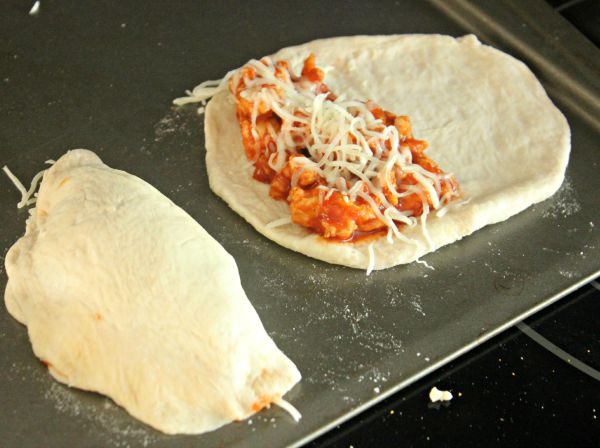 The Kid-Stopping Power of Manwich makes meals a messy-licious treat to be enjoyed with both hands – giving moms and dads an easy, quality ingredient to bring the family's attention back to mealtime and away from everyday distractions. Because these hot pockets help contain some of the mess, we go easy on the dishes and have an easy clean-up night too. My kitchen thanks me!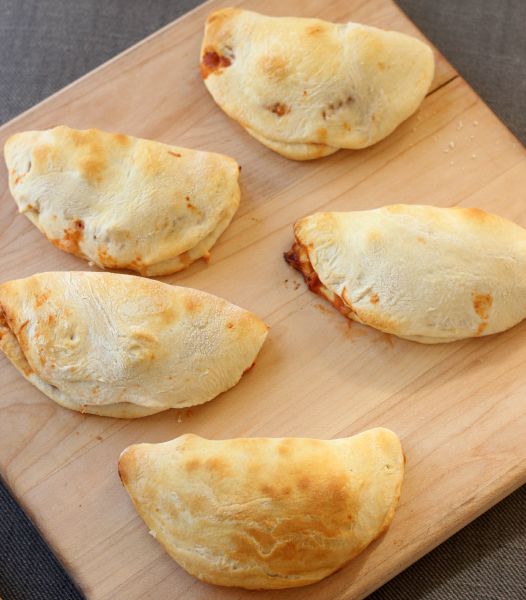 Now for those Hot Pockets…
Sloppy Joe Hot Pockets
2015-09-10 21:16:38
An easy after school snack or weeknight meal, with little to no dishes!
Ingredients
1 pkg refrigerator biscuits (flaky or not is up to you)
1 lb ground beef or turkey
1 can Manwich
1/2 cup shredded mozzarella cheese
Instructions
Preheat oven to 350°.
In a frying pan, brown ground beef and add the can of Manwich to it.
If using small biscuits, squish two together and roll out on a slightly floured surface. One will do, if using the Grands!.
Fill the center of each flattened biscuit with about 3 tablespoons of meat mixture. Top with a tablespoon of cheese.
Fold biscuit dough over the top of the fillings and pinch the edges to seal.
Bake for 13-17 minutes, or until slightly golden.
Clever Housewife https://cleverhousewife.com/
You can check out more Manwich Monday Recipes and Follow Manwich on Twitter for ideas and recipes. If you really like what you see then Sign-up for ReadySetEat eNewsletter.