I personally love this version of pepper jelly. It's nice and mild, and it pairs perfectly with cream cheese and Ritz Crackers. Of course, we always have Ritz Crackers on hand for school lunches, after-school snacking, you name it. We have found that they are a nice, sturdy cracker that can hold up to scooping an ample amount of cream cheese and jam, which is a must for this tradition.
To get started, look for cactus with deep-red garnet prickly pears (that's when they are ripe), or your local grocery store may have them. I have seen them in some stores, so don't worry if you don' have cactus growing nearby. Don't forget to pick up the cream cheese and Ritz, and you'll be celebrating in no time.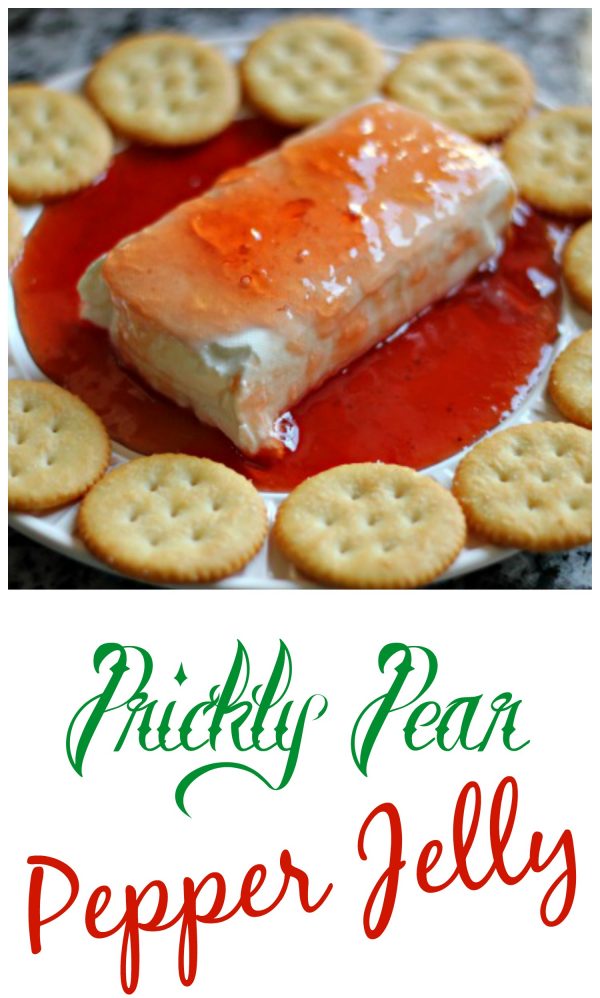 Prickly Pear Pepper Jelly
2015-12-07 14:27:05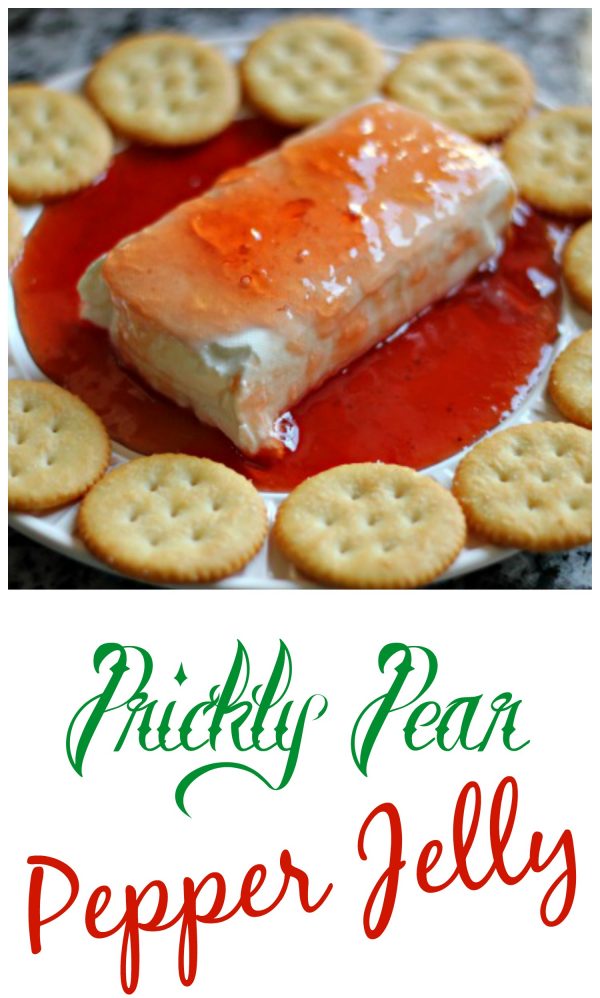 A delicious homemade pepper jelly that serves well over cream cheese, with RITZ crackers
Ingredients
2 cups prickly pear juice
1 cup vinegar
4 jalapenos, seeded and quartered
2 red peppers, seeded and quartered
1/2 tsp. crushed dry red-pepper flakes
5 cups sugar
1 packet pectin
1 small whole red chili pepper (optional)
Instructions
Bring juice, vinegar and peppers to a boil in a large pot. Simmer for 10 minutes. Remove and discard pepper pulp. If you desire a very clear jelly you can strain, or pour through a cheesecloth.
Measure 2 cups of liquid and return to pot.
Bring to a hard boil, and add sugar all at once. Stir to dissolve, and then add the liquid pectin.
Boil hard for 1 minute.
Pour into jelly jars, leaving 1/4 inch of headspace.
Add 1 small whole red chili pepper (optional)
Wipe rims and seal with lid and ring.
Process in water bath for 5 minutes.
Clever Housewife https://cleverhousewife.com/
RITZ; Life's Rich.
Be sure to pin the recipe too!