Looking for the perfect location for your corporate retreat, family reunion, or wedding? I recently learned about some awesome corporate/wedding packages and special events at Holman Ranch where they have a banquet room. I can't think of a better place I'd rather retreat to than Holman Ranch in Carmel Valley, so if you're planning a wedding, look no further.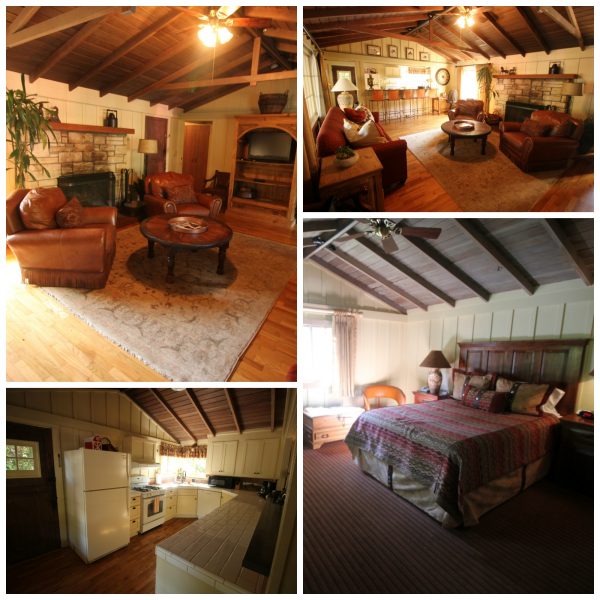 I took my husband and kiddos for a little getaway to check out what Holman Ranch had to offer in the way of corporate packages and special events. Family getaways? They've got that covered too! We had our own cottage, complete with separate bedrooms, living area and full kitchen!
Holman Ranch specializes in multi-day retreats and single-day off-site events that feature unique event spaces, amazing activities, and more. If you want an all-hands-on-deck approach, then Holman Ranch can accommodate that as well. Select from all inclusive specialized ranch packages, or plan your stay using a la carte options.
Select from one of the following themed meetings and retreats for added fun:
Ranch: Dummy cattle roping, hayrides, barn dances, olive grove and vineyard tour, roping clinic, square dancing, trail hikes, and horticulture seminar.
Wellness & Spirit Package: Wake up to an exhilarating hike through Carmel Valley trails, chant "Om" over-looking the scenic vistas with notable area yoga instructors incorporate nutrition workshops ending the day with a hot stone massage, enjoy a body conditioning Pilates routine.
Sports: Archery, bocce ball, croquet, fishing; Game Night; enjoy your favorite team on the big screen; Golf; mini, outings, lessons and more; hikes, mountain biking, personal training.
Great Outdoors: Astronomy 101; star gazing; beekeeping, movie night al fresco, nature photography tour and hike, and bird watching.
Culinary Escape: Explore locally grown, organic herbs, fruits, vegetables and learn the coveted recipes of the area. You can select either a technical cooking and prep training event or a more relaxed food adventure. Holman Ranch offers expert chefs to give guests a true culinary experience! Options include: Afternoon tea, premium Ranch BBQ dinner, bonfire with S'mores, estate wine tasting, farmer's market, house-pressed olive oil and vinegar tasting, Murder Mystery dinner, picnics, how to plant a culinary garden, wine and cheese reception.
Wine Lovers Delight: Holman Ranch's estate vintages ready to enjoy, your group with sip, savor and learn. Wine and course pairings held in Holman Ranch's own lush estate vineyards. From the growing process to the bottling, let Holman Ranch share its passion for win with your group after your workday is done.
Whether you have wedding planning or meetings to tend to, the conference room on-site may come in handy by day, and the game room complete with pool table, darts, and juke box will have everyone booming at night. Holman Ranch is the ultimate escape from the day to day, in all it's nature and beauty.
The best part? Everyone can have their own room to turn into at the end of the day, to rest up for the next day of fun! Holman Ranch is where your next event should take place.