I am being compensated by Idahoan, to feature their new soups, as part of the Mom It Forward Influencer Network. All opinions expressed are my own.
December was filled with different sick bugs being passed from kid to parents, back to kid and back to parents again. Unfortunately it's carried over into January, but hopefully we're all on the tail end of all of the winter illnesses. When I'm sick not much sounds good to eat, other than soup – like this Creamy Potato Soup and my mom's Yuba French Bread. There's just something comforting and healing about a hot bowl of yummy soup.
I recently discovered a new packaged soup that tastes amazing and is incredibly easy to make! Idahoan Premium Steakhouse Potato Soups taste like restaurant quality without the expense of a sit-down restaurant, and without the effort of getting fixed up to go out.
Most dry soups take more than fifteen minutes to prepare by stove, but Idahoan® Premium Steakhouse® Potato Soups only take five minutes. Just bring a pot of water to a boil, add soup and simmer. Idahoan® Premium Steakhouse® Potato Soups bring the steakhouse experience to your own home in minutes.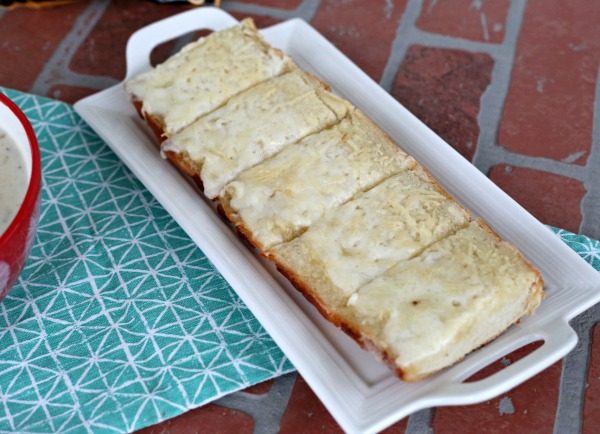 I don't know about you, but when there's soup there needs to be bread. Bread is great for dipping and for wiping the bowl clean. I figured it's about time I share my mom's famous Yuba French Bread with you. It really doesn't have a formal name, but an old friend started calling it Yuba bread, due to the fact my mom lives in Yuba City, and it reminds her of "home".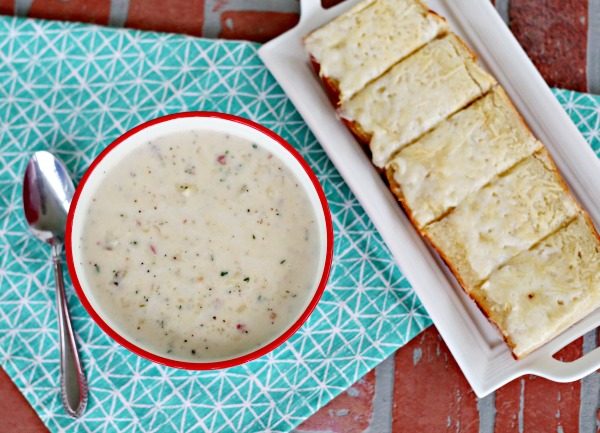 The bread is simple but has great flavor, and helps create that steakhouse quality meal, paired with the yummy potato soups. Get the oven heating, prep the bread, then start the soup and you'll have a meal in under 10 minutes.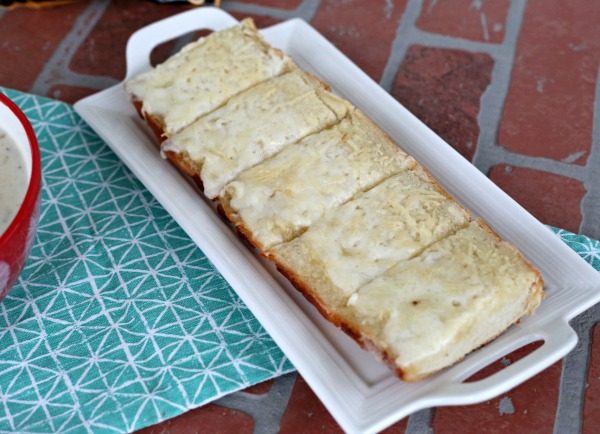 Yuba French Bread
2017-01-05 17:40:05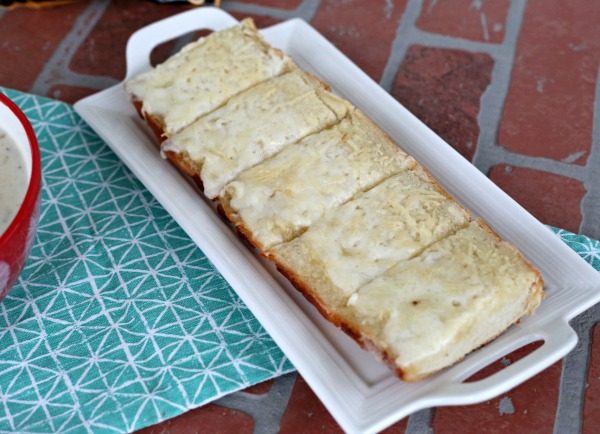 Serves 6
Ingredients
1 loaf french bread, cut in half lengthwise
1/3 cup mayonnaise
6 Tbs butter, softened
3-4 Tbs parmesan cheese
Instructions
Preheat oven to 400°.
Combine mayonnaise and butter in a small bowl.
On a baking sheet, spread butter mixture over french bread and top with parmesan cheese.
Bake for 7-10 minutes, or until sauce is bubbly and edges of bread have started to brown.
Slice and serve while warm.
Clever Housewife https://cleverhousewife.com/