It's STILL over 100° outside, but our summer vacation is coming to an end. In my mind, we had a couple weeks left of summer, but a few days ago I discovered school starts next week. Did you hear that? NEXT WEEK! While I'm fairly ready to get the kids back into a routine, and away from the bickering, I'm going to miss boat days on the lake, and late mornings and late nights. It's always bittersweet, isn't it? Because the weather still says it's summer, we've rounded up our favorite grilling recipes form last week's party.
Check out these recipes and be sure to link up your favorite recipes below!
If you're new to the party, each Tuesday at 4am PST, a new linky party, featuring some of the best recipes around the web, will be live on my site, as well as some friends' sites. I hope you will take a moment each week to check out some of the amazing recipes, and even link up some of your own!
We love this weekly party that was created to showcase recipes from our foodie friends. In addition to each host choosing a FAVORITE recipe to be featured on all EIGHT blogs every week, each host will visit their favorite's blog and pin a bunch of their great content to their Pinterest boards. We'll also pin our FAVORITE recipe in our Delicious Dishes group board.
That's a TON of exposure! So get your recipes ready. We can't wait to see what's cooking in your kitchen this week.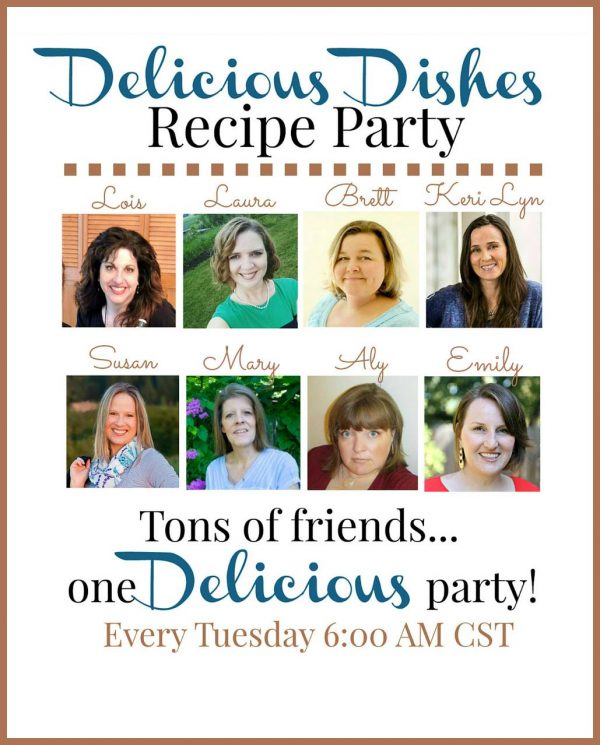 First let me explain a little more of what this is all about!
Delicious Dishes is a weekly link party where bloggers can share their most delicious recipes all while checking out the amazing recipes that other bloggers are sharing.
Each week we will be featuring our favorite recipes from the week before and pinning them to our Delicious Dishes Pinterest board.
We hope you'll have fun with our party…we know we will!
Let's meet the members of Delicious Dishes Recipe Party!
And remember, each recipe you share here will be seen on each of the blogs listed below:
Bunny's Warm Oven
Blog / Facebook / Pinterest
Cooking in Stilettos
Blog / Facebook / Pinterest
5 Minutes for Mom
Blog / Facebook / Pinterest
Food Fun Family
Blog / Facebook / Pinterest
She Saved
Blog / Facebook / Pinterest
This Mama Loves
Blog / Facebook / Pinterest
Walking on Sunshine Recipes
Blog / Facebook / Pinterest
Clever Housewife
Blog / Facebook / Pinterest
THE RECIPES WITH THE MOST CLICKS FROM PARTY 78 WERE:
#1: Dulce de Leche Frappe from The Black Peppercorn
#2: Olive Garden Copycat Recipes from Tuxedo Cats and Coffee
#3: Raspberry Pretzel Crunch from Eat Move Make

Before I get to the host favorites, some of my family's favorite grilling recipes are:
Cheesy Potato and Sausage Foil Packets

Pork Tenderloin and Veggie Foil Packet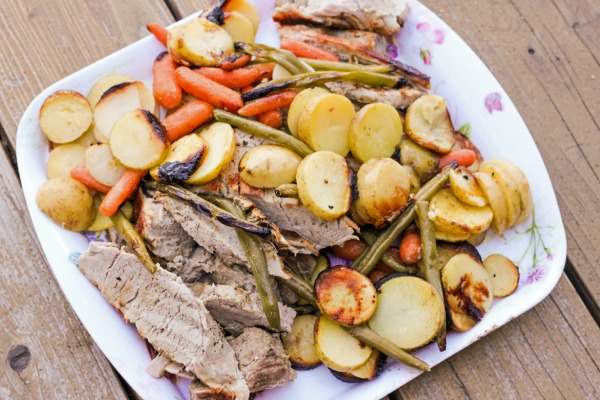 Bruschetta Cream Cheese Burgers
DELICIOUS DISHES PARTY FAVORITES FROM LAST WEEK
Here are the recipes the hosts loved most:
Steak and Chicken Kabobs from My Heavenly Recipes

Grilled Ribeyes from Eat Move Make
Grilled Honey Chicken Breast from My Heavenly Recipes

Grilled Rainbow Vegetable Kabobs from Juggling Act Mama
Marinated Mushrooms on the Grill from Clever Housewife


Shrimp on Barbie with Chimichurri Sauce from The Chef Next Door
Southwestern Grilled Corn Mix from My Heavenly Recipes
Grilled Pizza from Kid and Kin Blog
This is something you will want to check in on from week-to-week, to see how your recipe fared, and to keep joining the fun!
Best of all, we pin all of your submissions!
Follow us along on our NEW Pinterest board.


Now let's get this Delicious party started!