I partnered with Baby Box for this post but all opinions are entirely my own.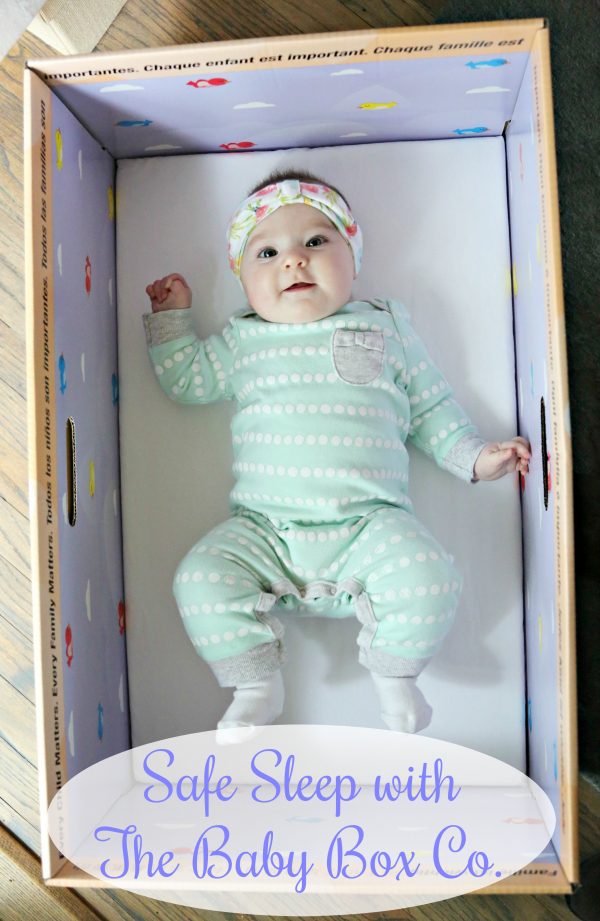 After the miracle of growing a baby inside oneself comes childbirth and the amazing bonding experience between mom and baby. I remember when I first became a parent and how terrified I was of doing something wrong. I've learned that babies are more resilient than we often think, but there are also things we should be doing to keep them safe, to prevent infant mortality. Finland has been doing this a while and now those of us in the states can get a free baby box for safe sleep, with The Baby Box Co. I'd love to share a little more about that!
It's been a while since I've talked about it, but I have experienced every mother's worst nightmare – infant loss. While my baby girl didn't die of SIDS or anything I could have prevented, I'm very passionate about what we as mothers and fathers CAN do to keep our babies safe. Life is so fragile and precious and I've learned a lot over the years about things we can do to promote safe sleeping. While I don't have a baby anymore, it's fun to chat with friends and family about what they're doing to keep their babies safe, healthy and happy.
As the daughter of a chiropractor, it's been ingrained in my mind to make sure my babies (and everyone, really) sleep on their backs. This is good for breathing, the neck, jaw and more things than most of us realize. I've also learned how important it is keep things out of baby's bed. They say to keep blankets, toys and pillows out of baby's bed so there's nothing to get tangled up with. To promote safe sleep and help family's on a budget, The Baby Box Co. has so much to offer, including their free Baby Box!
Baby Boxes are sustainably designed safe sleeping spaces. The Baby Box comes with a firm, flat foam mattress that fits tightly within the box. In Finland, these boxes have famously been used (in conjunction with education) to reduce the infant death rate to less than half of that in the U.S. I'd say that rate speaks for itself, but it's time to educate and provide parents with more resources. The Baby Box Co. has just launched in California! Sign up for a membership with The Baby Box Co. you will be sent a free Baby Box, plus some free product samples for baby and parents.
After you sign up, simply watch a short series of videos selected by local experts, take a short quiz and then you'll receive your free Baby Box! Not only are you receiving these free products, but you'll get great parenting tips and educational tools for parenting kids of different ages – from safe sleep to nutrition, breastfeeding, and many other topics.