This is a sponsored post written by me on behalf of Lennox. All opinions are 100% mine.
Up until about 3 years ago, I had no difficulties breathing or any trace of allergies that I knew of. Out of the blue, I began to have seasonal allergies that then turned into year-round allergies. Living in an area that is dense with agriculture, in Northern California, doesn't seem to help my allergies. It's important to me for my home to be a space where I am always comfortable and free from sniffling and itching, so I've come up with these tips to allergy-proof your home.
Some of the tips to allergy-proof your home will be more difficult than others. I haven't mastered all of these, but I'm working on it because I'm so tired of feeling congested and headach-y due to allergies.
Clean and declutter – These are two unpopular words in our household, but boy does it feel nice when the house is clean and clutter-free. Dust collects to things lying around the house, so the less clutter we have, the less places dust can collect. Then it's important to clean the surfaces that could potentially collect dust. Don't forget the baseboards, moldings, curtains and blinds.
Keep pets out of the bedroom and off of the furniture. I'm so guilty when it comes to this one because I can't help but snuggle Lucy sometimes. She's such a cute dog and she's part of the family. I found out two years ago, through allergy testing, that I'm actually allergic to dogs (and cats) so I really need to get on top of this rule. For me, this is a really stinky rule, but I think it's important so I'm working on it.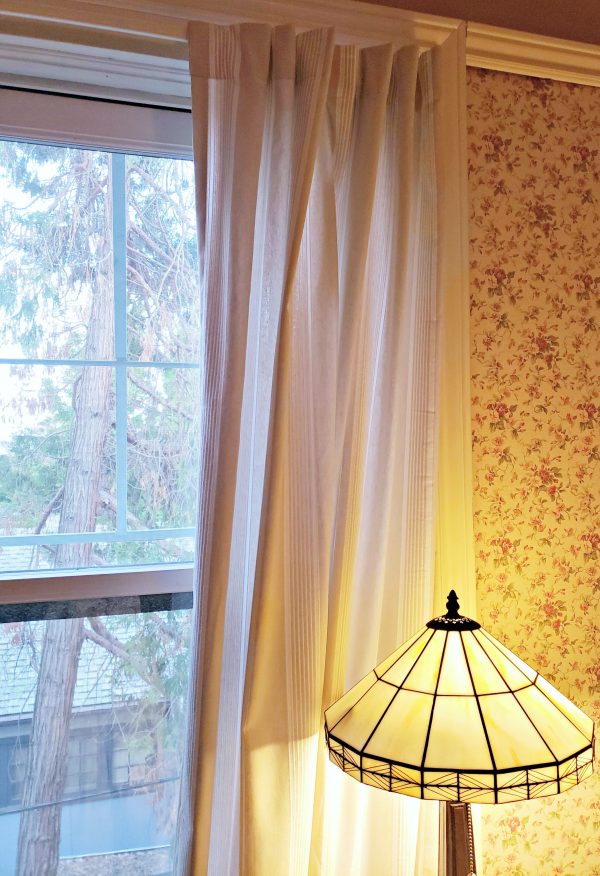 Close windows and rely on air conditioning. Be sure to also clean mold and condensation from window frames and sills.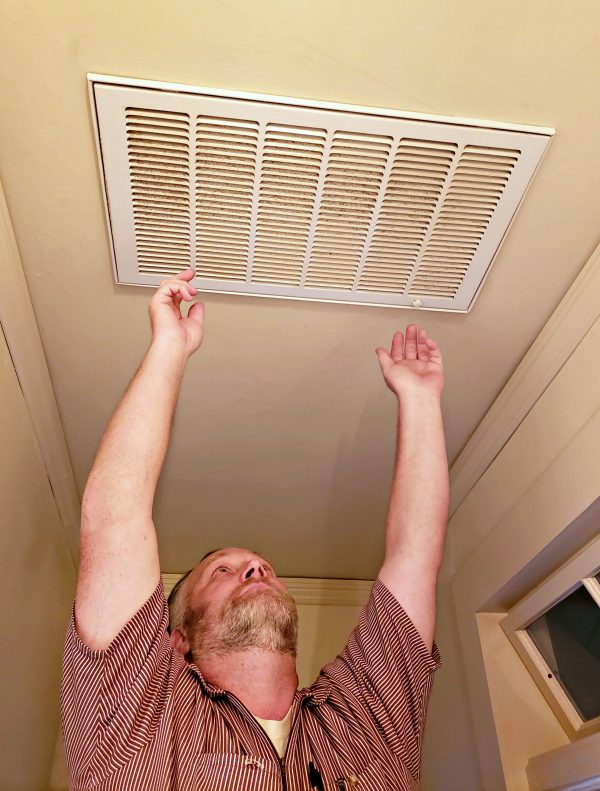 Change out air filters regularly, as they can hold onto dust and pollute the air.
Choose a system that fights allergens – this helps to purify the air in your home. There is more in the air than meets the eye and it's those airborne impurities that can irritate eyes, noses and lungs, and create odors that make any space uncomfortable. Keep these three main offenders in mind when it comes to air quality:
Particles – made up of dust, dirt, pet dander and allergens, such as pollen
Mold, Mildew and Germs – the tiny organisms floating in your air that thrive in damp environments and greatly exacerbate allergies and asthma
Chemical Vapors and Odors – generated by cleaning products, paint, adhesives and other chemicals found in nearly every home. Filtration can take care of some of these pollutants, however, a UV germicidal light can add an extra layer of protection for the cleanliness, and comfort, of your air.
Looking for an awesome product to help you allergy-proof your home, and purify your air? You can rely on Lennox' products, which can help you combat allergens. Pick the right product for your home:
The

PureAir™ Air Purification System from Lennox®

is the only system of its kind on the market. This purification system uses three different types of air cleaning technology to fight all three classes of contaminants. A

PureAir™ whole-home purification system from Lennox®

improves indoor air quality better than any single system you can buy. Many technologies only combat one or two categories of air contaminants, and often only in a single room. This system does not produce any ozone as a by-product and actively works to reduce ozone, a known lung irritant. It also plays well with smart thermostats, which is a big bonus! A really cool feature that I haven't seen elsewhere is the Allergen Defender feature on iComfort® S30 and E30 smart thermostats. It checks the air quality and pollen levels in your zip code and automatically adjusts the fans in your system as needed. I so need this for where I live! Learn more and see if this system is right for you.
Let's work together and allergy-proof our homes so we can get to better health and happier sinuses!