It's that time of year again where we prep for back-to-school! My kiddos start school in less than a week and we're all excited/nervous. This year I will have 3 high schoolers as the twins are freshmen this year. I still can't believe it! Brielle, my 5th grader, is proving to be the must fun to shop for and Amazon has been a great resource. I know you all love taking advantage of Amazon Prime so I've compiled school year must-haves from Amazon, which are sure to assist in a happy school year.
School Year Must-Haves from Amazon
BACKPACK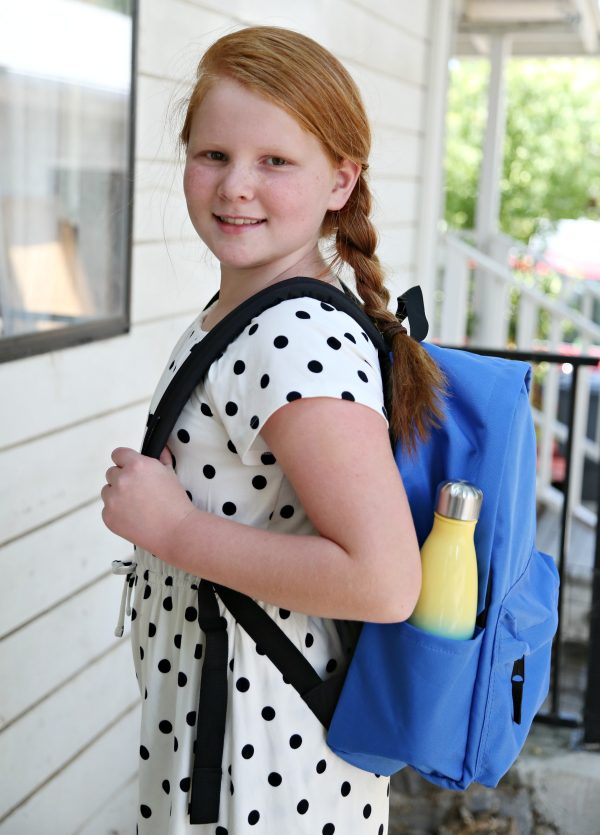 AmazonBasics Classic School Backpack – If you've been shocked at how expensive backpacks can get these days then you'll love the pricing on the AmazonBasics backpacks. There are a variety of colors and you can even go up a step and get one with laptop protection. At under $20, this is definitely one of your school year must-haves!
TECH
Fire HD 7 Kids Edition Tablet – Long are the days of homework being all in books and paper. My kids' schools require an electronic device to complete much of the homework. Wondering what kind of tablet your kids should have for school and/or pleasure? The Fire HD 7 Kids Edition Tablet is pretty perfect for my 5th grader. You can check out newer editions as well, but the Fire HD 7 is only $99 and comes with a case that will help your child keep their device safe. I love the security measures that come on these devices because device addictions are alive and well among today's youth.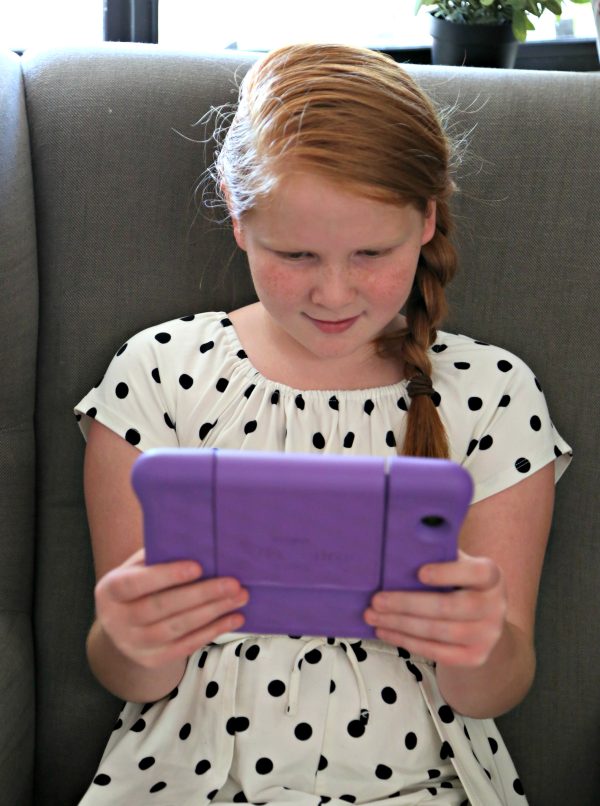 The Kids Edition Tablet allows parents to create screen time limits, set educational goals, and filter content with easy-to-use parental controls. Kids and adults alike can stream using wi-fi or download items using the 16GB of storage. The Fire HD 7 comes with 1 year of Amazon FreeTime Unlimited, which provides access to over 20,000 apps, games, books, videos, audiobooks, and educational content from PBS Kids, Nickelodeon, Disney, and more. So far, Miss Bea is in love with her new device and is already breaking it in for the new school year.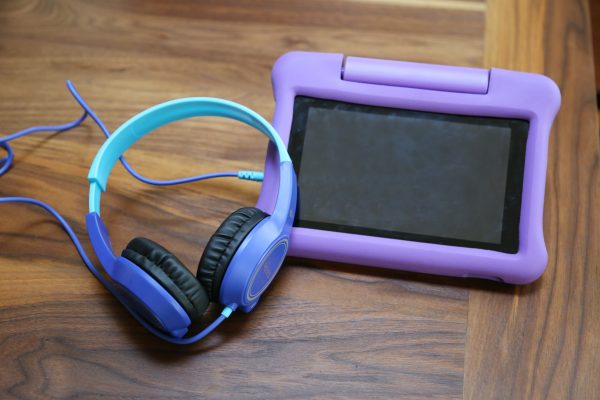 MEE KidJamz 3 Child Safe Headphones – Class supply lists often include headphones so kids can work on their devices without causing distractions for the rest of the class. MEE KidsJamz 3 Child Safe Headphones are volume limiting, to protect kids' hearing. These headphones have a few different color options, are lightweight and super affordable for under $15. These are recommended for kids ages 4-12.
WRITING
Be Brave. Be Bold. Be You. Daily Notebook – You can never have too many notebooks; for note taking, writing short stories, or just to jot down your thoughts. The Be Brave. Be Bold. Be You. notebook has a much needed inspired message for our growing daughters, and is just the right size for carrying.
Zebra Cadoozles Mechanical Pencils – Talk about an innovative colored pencil! Colored pencils are much loved in my home, by my crafty kids. Zebra Cadoozles Mechanical Pencils are a mechanical pencil that is colored. Say goodbye to all the pencil sharpening when you're coloring, drawing or writing! We're pretty excited about these.
ZIPIT Twister Pencil Case – You need somewhere to store all those new pencils, and what's more fun than the ZIPIT Twister Pencil Case?! Check out the different fun colors and watch as your kiddo has fun unzipping the entire case. There should be extra room to store the adorable Geddes Scented Donut Shoppe Erasers.
MISC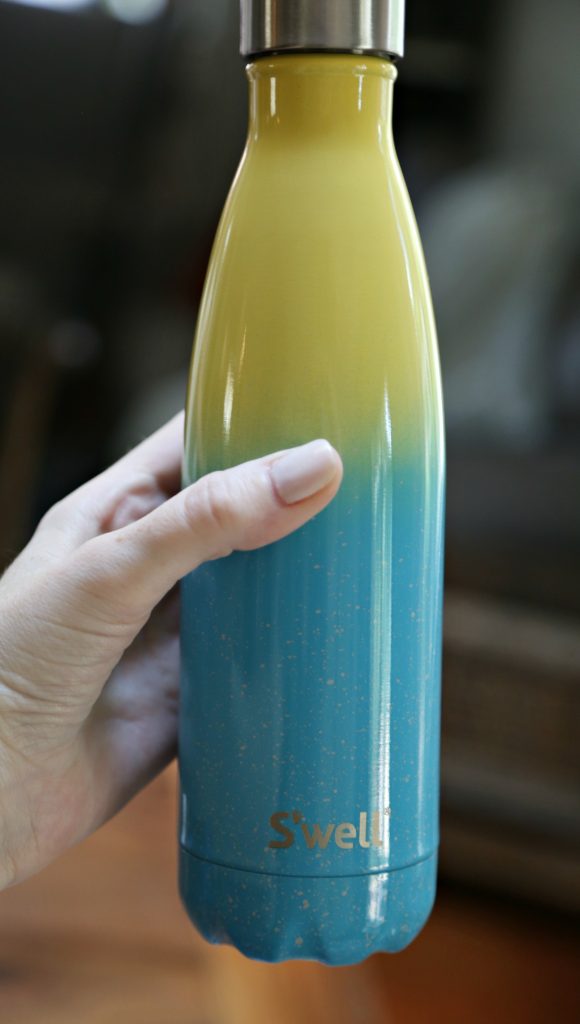 S'well Stainless Steel Bottle – I always encourage my kids to take water to school. School drinking fountains are often less than desirable, and I've found kids often struggle to drink enough water. I've owned a S'well water bottle for a while and have loved how good it is at keeping my water cold. The S'well Stainless Steel Bottle fits great in the side pockets of the AmazonBasics backpack and will keep drinks cold for up to 24 hours, or hot for 12 hours.
Wickedly Prime Plantain Chips – I can't get through the day without snacking, and my kids are no different. Elevate the snacking experience with a good-for-you snack like these plantain chips. These are totally my kind of snack and I love offering these up opposed to say chips and fruit snacks.
ThinkFun Rush Hour Traffic Jam Logic Game – STEM toys are all the rage and this game brings back some nostalgic fun for me. For ages 8 and up, this traffic jam logic game contains 40 challenges from beginner to expert, a game grid, cars, and a game-go storage bag. Miss Bea and I had fun timing each other on the challenges. This popular game costs under $20!
Amazon has everything you could need for your xchool year must-haves. Don't you just love being able to shop from home? Happy shopping and have a happy new school year!