I've partnered with Green Giant, Optimum Nutrition, vitafusion and L'il Critters as part of an Influencer Activation and all opinions expressed in my post are my own. Here are some healthy habits and simple swaps for the new year that will have you baby step your way to a healthy lifestyle.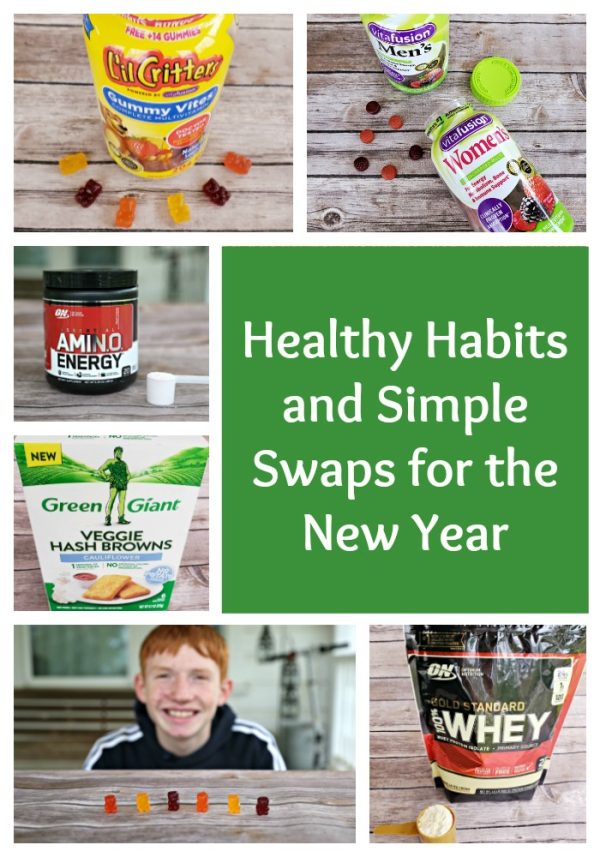 Have you pondered goals for the new year and/or decade? One thing I've noticed is how often we say we want to achieve something, but rarely come up with the steps to get there. Accomplishing a goal or resolution is much more likely if we can break down the goal and create attainable actions along the way. For example, I want to be healthier, but if I just say I'm going to get healthy then it's never going to happen.
Gummy Vitamins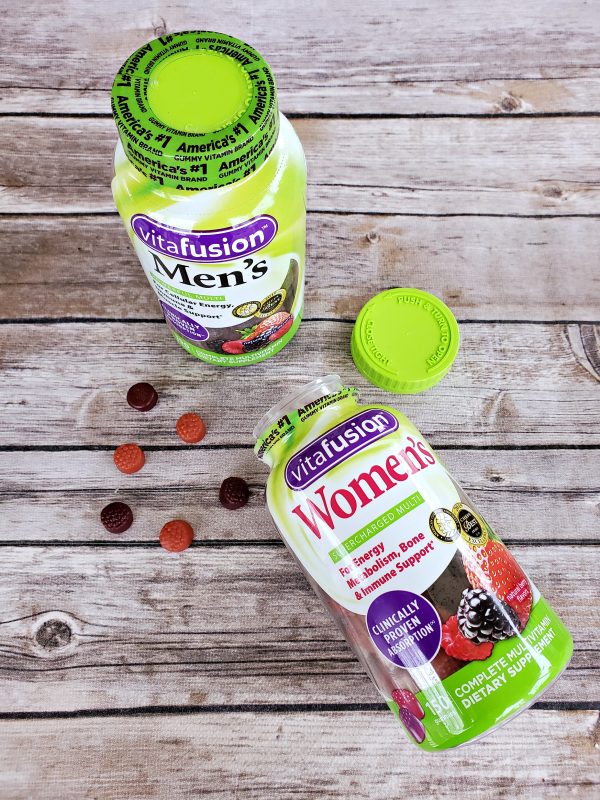 This year my vitamins are coming out of the drawer and somewhere visible so I'm reminded to take them daily. I still have some minor vitamin deficiencies and have been encouraged to take a multivitamin, and that's where vitafusion Men and Women's Gummy Vitamins come in. If I'm taking a multivitamin then so is Keith! He's actually been better about it than me, but we're helping each other with our health goals this year. Having a motivator is a great for implementing healthy habits.
I hate having a ton of pills to swallow and certainly do love gummies so vitafusion is a great way to go. They are the #1 gummy vitamin brand out there so why not go with the best? They're the only brand with "clinically proven absorption"* and I can't deny the taste.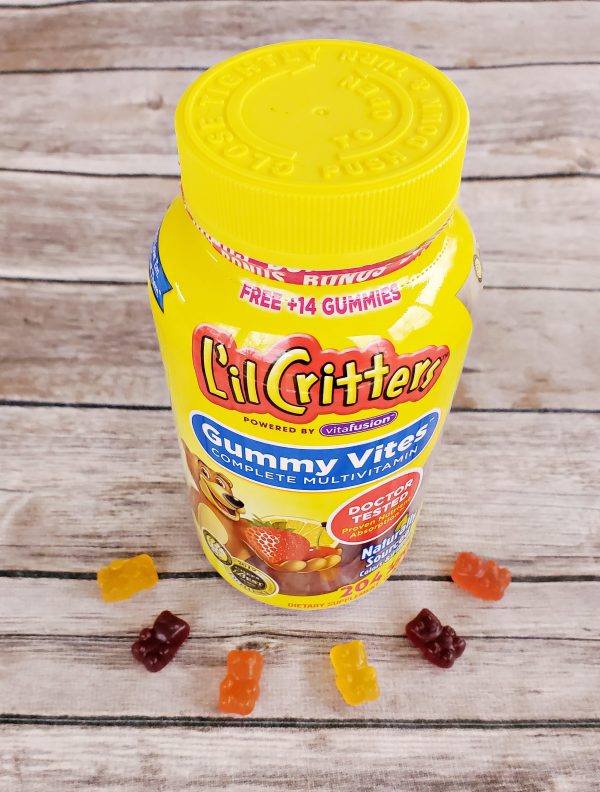 With the adults upping their multivitamin game, we're having the kids improve theirs as well with L'il Critters Children's Gummy Vitamins. Miss Bea actually reminds me when we're out of these because the kids love them! I can't get most of my kids to eat something they don't like, but these Lil Critters Children's Gummy Vitamins are a yummy gummy bear parents can feel good about giving their kids.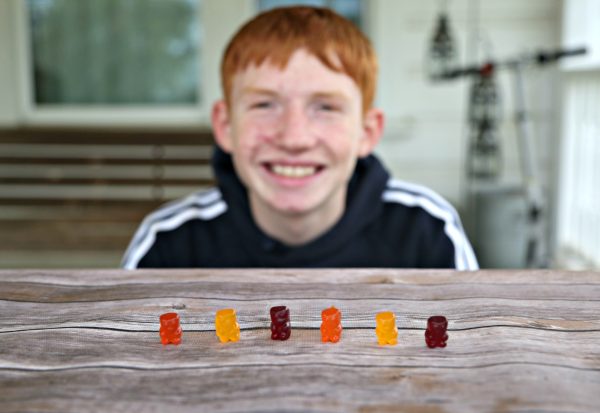 I'm a fan of healthy swaps the kids won't fight you on, so instead of a traditional gummy bear, go for the gummy vitamin! These don't contain artificial sweeteners or flavors, high-fructose corn syrup, synthetic dyes, or gluten or dairy! Mom-win!
Protein Drinks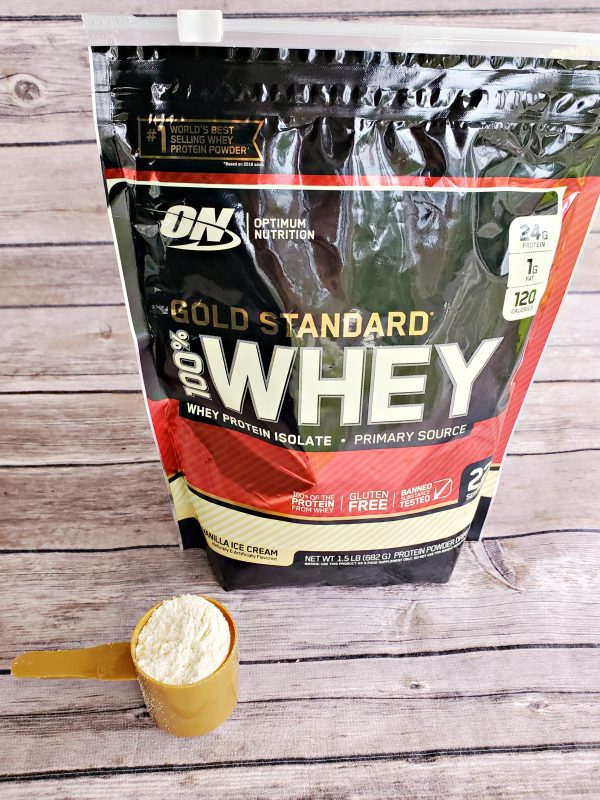 Instead of a glass of juice, milk or smoothie in the morning, go for a protein drink with Gold Standard Whey from Optimum Nutrition. I got the vanilla ice cream flavor and it's great mixed with ice and water, or it can be turned into a delicious yet nutritious milkshake! Blend it up with frozen fruit and it's a great start to the day with 24g of protein. Last year I removed gluten from my diet, to improve my gut health so I'm happy to report Gold Standard Whey is gluten free and only 120 calories, 1.5g Fat (or less), 2g Sugar (or less). I love combining fruit in with my protein because it makes getting my fruit intake easier. Of course, Gold Standard Whey can be added to any beverage and is great for an extra protein boost any time of day.
Energy Boost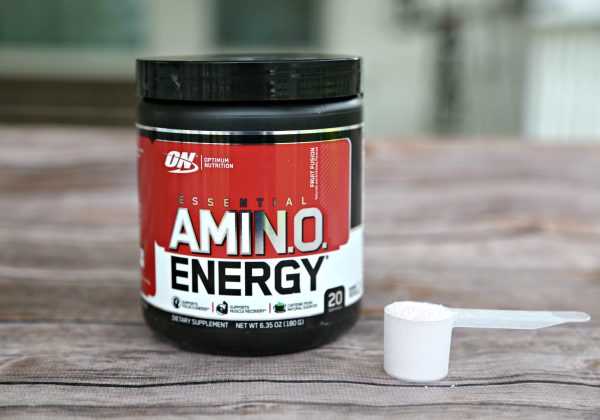 It's no secret there are so many unhealthy artificial ways to get energy. Whether you like boost for muscle recovery, or an energy boost for the day, there's another option in town. Also by Optimum Nutrition is ESSENTIAL AMIN.O. ENERGY, which comes in grape and fruit fusion flavors, with 5 grams of Amino Acids and 100 grams of Caffeine. The caffeine comes from natural sources to support focus and energy and is equal to 1 cup of coffee. So if you are someone who needs that extra energy boost in the day, or likes a pre-workout or post-workout beverage, then ESSENTIAL AMIN.O. ENERGY is worth looking into. It just might be healthier than your current option!
Moving More
One of my big goals for this year is to move more and increase my muscle strength. I've hit my goal weight and have gotten a healthier gut, so now I need my muscles to feel better. I'm opting to park farther away from destinations so I can get more steps in, and to take more breaks from my computer and/or phone. Set an alarm or make a conscientious effort to get up and walk around throughout the day is one of those healthy habits my body might need most. If you have a desk job then movement is crucial for posture, muscle strength and overall health. Take breaks and move more!
Veggie Hash Browns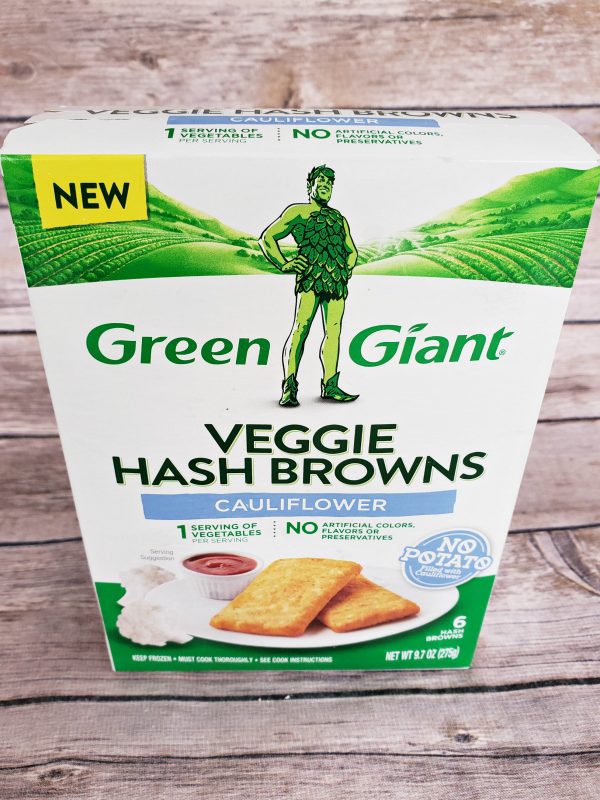 My kiddos LOVE hash browns and all varieties of deep-fried potatoes. Obviously air frying is a great swap for deep-fried yummies, but consider swapping hash browns or tater tots for Green Giant Veggie Hash Browns. I am ALWAYS looking for ways to get my kids to increase their vegetable intake. Even as teenagers, I still have to sometimes trick my twins into consuming veggies. With Veggie Hash Browns you get the same crunchy bite you come to expect from hash browns, now with one full serving of cauliflower. Since going gluten free I've learned to swap many ingredients for cauliflower and sometimes the family prefers those swaps to the original! If you dig the veggie swap, be sure to also check out the other great Green Giant products at Walmart, such as the Cauliflower Gnocchi!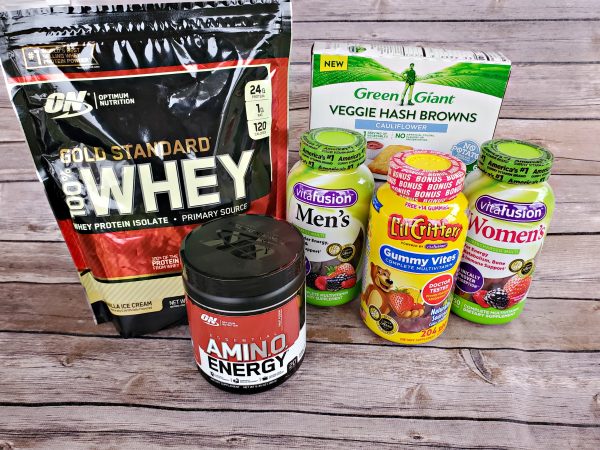 You may need to make some different swaps or changes to develop more healthy habits, but I hope my list helps inspire you to make some swaps of your own. Walmart wants to help us this year with a fun yet healthy sweepstakes! Enter the Resolutions at Walmart Sweepstakes for a chance to win a gym membership for a year! Entries are valid through February 24th, 2020, with a limit of one prize per person or household. Only one valid entry per person over the sweepstakes. Visit WalmartResolutions.com for full terms and conditions.
*For Vitamins C & D3 in products that contain those nutrients