I have a confession to make. I have never been someone who is big on purchasing cards for different occasions. On occasion I'll buy a card if the situation absolutely warrants it or I don't have the time do make one, but I really don't like spending the money on them. Yes, sometimes a card can sum up your sentiments better than you perhaps can on your own. However, I believe our actions and own words can often be more powerful. That's why I love handmade cards! If you want to change things up this V-Day then these easy Handmade Valentine's Day Cards are sure to be well received.
I often ask Miss Bea to make cards for birthdays and other occasions because people love the thoughtfulness of the time spent on a personal card. When I'm feeling crafty and like I have the time, I'll join in on the card making fun. These handmade Valentine's Day cards really show effort on your part, yet are so simple to make! Who doesn't love a little sparkle and sentiment anyway? The fabulous thing about these cards is you don't have to have any artistic ability whatsoever and they will come out beautiful anyway!
Whether you're skipping the big gift for Valentine's Day, or want to add a personal touch to your gift, these heartfelt cards are sure to make your loved ones swoon. Nothing makes a card more heartfelt than a handmade one. These glittery Valentine's Day cards are easy to make and is a great activity to get the kids in on. Set up a card making station where adults and kids alike can glue and glitter to their heart's content, and you'll have a handmade card for everyone they love in no time at all. Using cookie cutters as your template, you can make a variety of cards so no two cards are the same.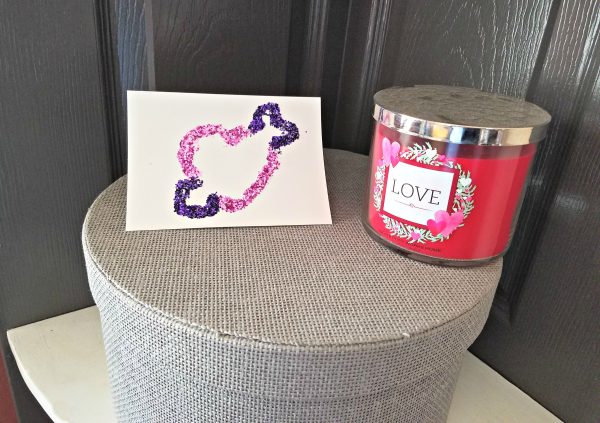 Handmade Valentine's Day Cards
Here's what you'll need:
Handmade Valentine's Day Cards
2020-02-04 02:29:40
Ingredients
Blank greeting cards and envelopes
Heart-shaped cookie cutters, or other Valentine's Day themed cutters
Tacky glue
Pencil with eraser (or small paint brush)
Glitter
Instructions
On the front of a blank card, trace your favorite V-Day themed cookie cutter, with a pencil. Set cookie cutter aside and apply glue over the traced lines, using the pencil eraser or a small paint brush.
Sprinkle glitter over the fresh glue and gently shake off any excess. *Tip: If using more than one color of glitter per card, only apply glue to one section at a time, so the colors don't end up in an unwanted spot.
Allow card to completely dry before writing a meaningful message inside.
Clever Housewife https://cleverhousewife.com/