Welcome, and So glad to see you eyeing my yummy sandwiches!
I must admit that I am not a big sandwich maker. Don't get me wrong, I love sandwiches! I just often feel like my sandwiches are nearly as good as ones that I can get at a gourmet deli shop. I can say that NO MORE, because these Funeral Sandwiches are A-MAZING! You came to the right place to "up" your sandwich-making game. I have improved my skills over the years, but now I mostly just don't take the time to whip up a delicious sandwich. Therefore, I am left feeling disappointed with a plain ol' sandwich that I threw together in basically 2 seconds!
Why do I keep doing this to myself? I have some very good sandwich recipes, but I guess they take more time than I want to put in for a sandwich. This is nonsense right? Food is meant to be enjoyed! Okay, it's meant to provide nourishment too.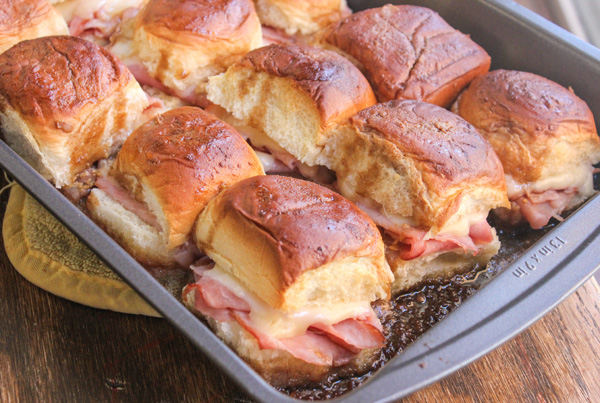 This slider recipe is fast, easy, and to die for! I hope you enjoy these little gems as much as we do! They could serve up as an appetizer, because they aren't a large sandwich, or as your main entree.