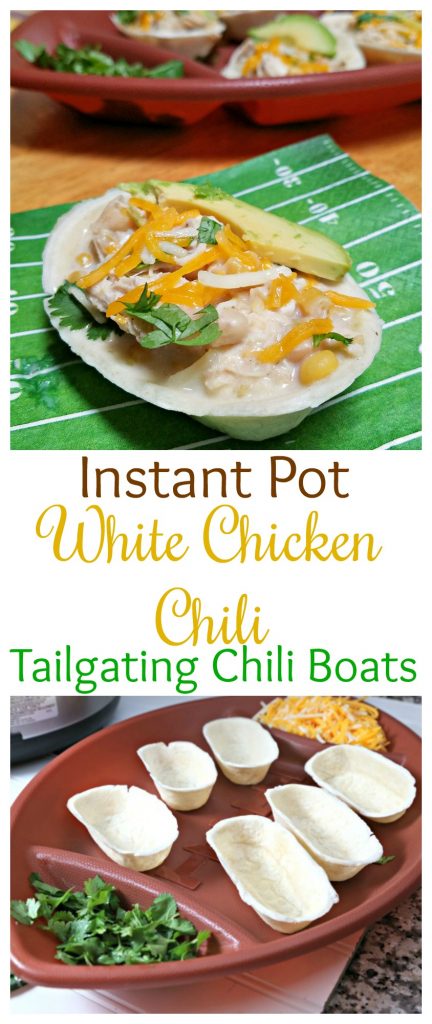 I absolutely love when September hits – time for apple-picking, fall flavors and smells, and football and tailgating! I grew up with brothers who played football, and my dad who played football in college. I loved going to the games and hanging out with friends, or making trips to the snack bar. Now that I'm older, tailgating is where it's at. Whether you're hitting a live game, or watching the game at home with friends and family, you've got to have some good eats. Chili has always been a popular tailgate menu item, but I've changed things up to make them fun and tasty, with my Instant Pot White Chicken Chili, in these tailgating chili boats!
As I always say, when you're having company over, you want to spend more time with your guests (and the game), than on your food. But good food is where it's at. I have two secret weapons to help me accomplish quick and easy meals for tailgating season: my trusty Instant Pot and Old El Paso products. The Instant Pot helps cook the food quick, with minimal dishes, and Old El Paso products add quick and tasty flavor, while helping cut down on the amount of dirty dishes afterwards!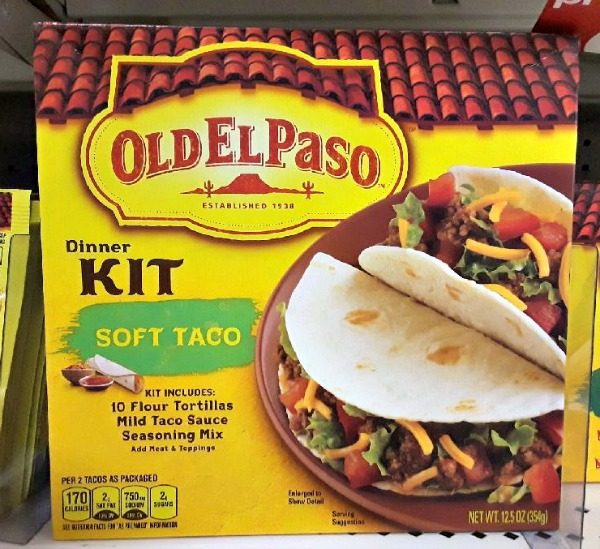 The Old El Paso Soft Taco Dinner Kit comes with the seasonings, taco sauce and tortillas. This makes for no hassle tacos for game day dinner, and you can pick it up on your regular Walmart shopping trip. This kit is a great product to have on hand for last minute entertaining or when you are short on time between work and kickoff.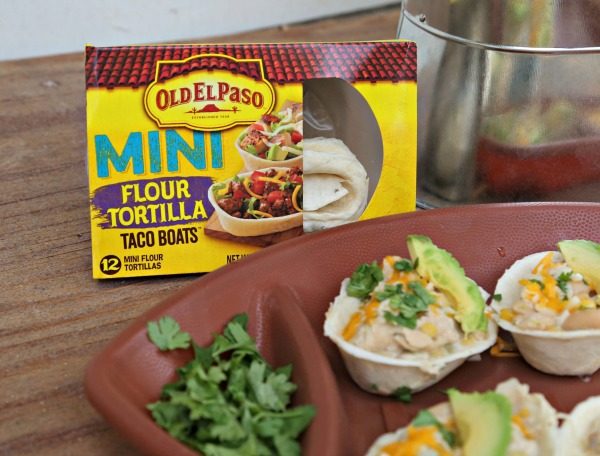 Old El Paso has a new product that I'm kind of in love with. It's kind of a mouthful, but the Old El Paso Mini Soft Stand 'n Stuff Flour Tortilla Taco Boats are pretty amazing. First of all, they're kind of adorable. Second, you can use these bad boys for tailgating finger food (the best!) because the "bowl" is edible. Last, you can go sweet or savory with the taco boats.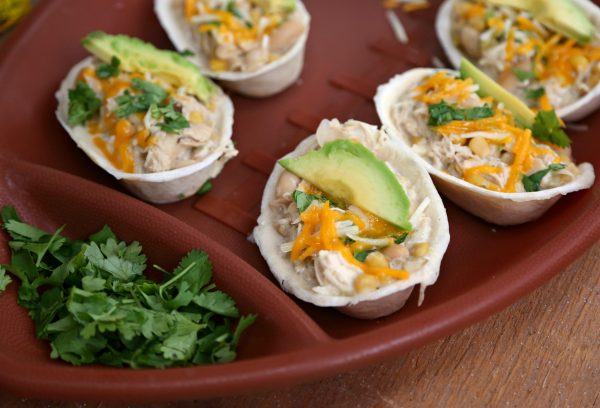 I decided they are perfect for holding my family's favorite white chicken chili, while we watch the big game. You'll be amazed at how sturdy the boats are, yet super soft to bite into.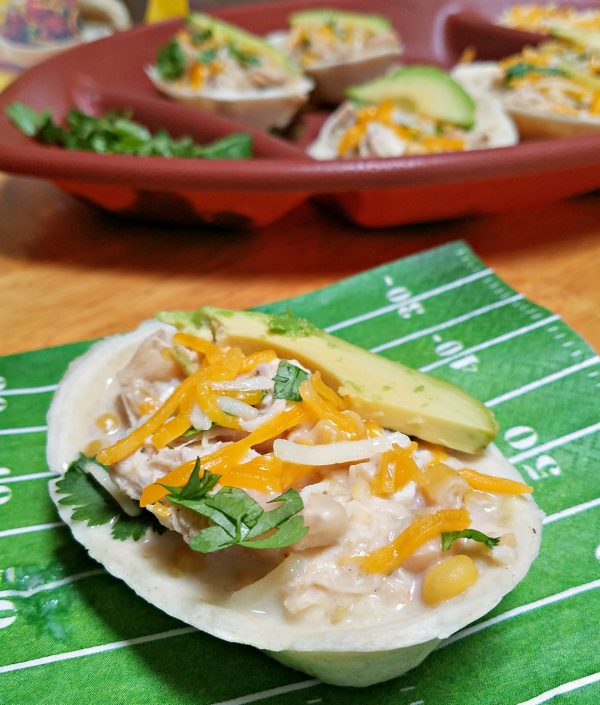 Instant Pot White Chicken Chili
2017-09-05 16:40:10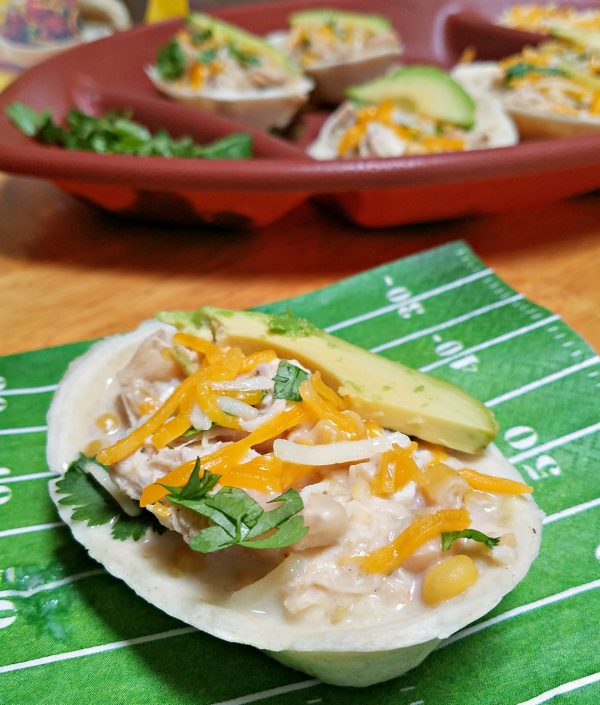 Ingredients
1 lb boneless skinless chicken tenders
1 red onion, diced
1 Tbs minced garlic
2 15oz cans cannellini beans, drained and rinsed
1 7oz cans diced green chiles
1 15oz can whole kernel corn, drained
1 tsp salt
1/2 tsp black pepper
1 tsp cumin
1/2 tsp oregano
1/2 tsp chili powder
2 cups chicken broth
4 oz cream cheese, room temperature
1/4 cup half and half
Old El Paso Mini Soft Stand 'n Stuff Flour Tortilla Taco Boats
fresh cilantro, chopped for garnish
1 avocado, sliced, for garnish
shredded cheese, for garnish
Instructions
Place chicken in the bottom of the Instant Pot. Cover with onion, garlic, beans, chiles, corn and seasonings. Pour broth over the top.
Put the lid on and set Instant Pot to manual, for 15 minutes. Use natural pressure release to release steam.
Remove lid and add cream cheese and half and half. Give a stir and cover with the lid for 5 minutes, to head cream cheese through. Stir to incorporate cream cheese and serve in Old El Paso Mini Soft Stand 'n Stuff Flour Tortilla Taco Boats, and top with garnish.
Clever Housewife https://cleverhousewife.com/