Halloween isn't quite past, yet we're thinking toward Thanksgiving already. That seems to be the way of it when it comes to the holidays, right? One's not over and we're already onto the next. We actually had a pre-Thanksgiving dinner Sunday night, in honor of my twins' 13th birthday. That was their request for their birthday dinner, and it was DELISH! I got to whet my appetite for turkey and yummy sides, but the big meal won't disappoint. Get ready with these Thanksgiving Side Dishes, and give them a whirl now!
Check out these Thanksgiving Side Dishes and be sure to link up your favorite recipes below!
If you're new to the party, each Tuesday at 4am PST, a new linky party, featuring some of the best recipes around the web, will be live on my site, as well as some friends' sites. I hope you will take a moment each week to check out some of the amazing recipes, and even link up some of your own!
We love this weekly party that was created to showcase recipes from our foodie friends. In addition to each host choosing a FAVORITE recipe to be featured on all SIX blogs every week, each host will visit their favorite's blog and pin a bunch of their great content to their Pinterest boards. We'll also pin our FAVORITE recipe in our Delicious Dishes group board.
That's a TON of exposure! So get your recipes ready. We can't wait to see what's cooking in your kitchen this week.
First let me explain a little more of what this is all about!
Delicious Dishes is a weekly link party where bloggers can share their most delicious recipes all while checking out the amazing recipes that other bloggers are sharing.
Each week we will be featuring our favorite recipes from the week before and pinning them to our Delicious Dishes Pinterest board.
We hope you'll have fun with our party…we know we will!
Let's meet the members of Delicious Dishes Recipe Party!
And remember, each recipe you share here will be seen on each of the blogs listed below:
Bunny's Warm Oven
Blog / Facebook / Pinterest
Food Fun Family
Blog / Facebook / Pinterest
She Saved
Blog / Facebook / Pinterest
This Mama Loves
Blog / Facebook / Pinterest
Walking on Sunshine Recipes
Blog / Facebook / Pinterest
Clever Housewife
Blog / Facebook / Pinterest
THE RECIPES WITH THE MOST CLICKS FROM PARTY 138 WERE:
#1: Butternut Pear Crisp from Miz Helen's Country Cottage
#2: Seasoned Pretzels from Mommy Hates Cooking
#3: Cinnamon Pancakes with Blood Orange Syrup from Our Good Life
Before I get to the host favorites, here are some of my favorite Thanksgiving Side Dishes!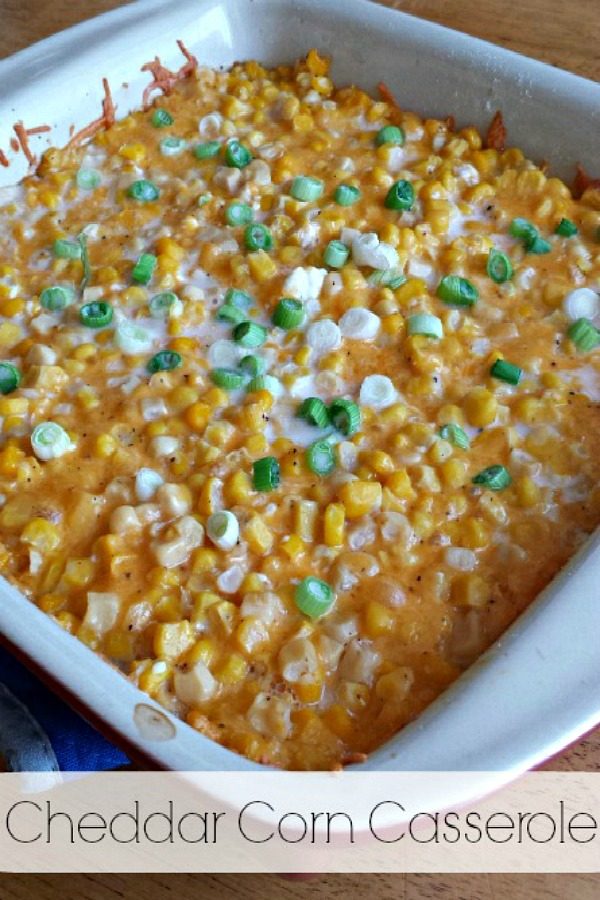 Sweet Potato Casserole – this dish is a must at any Thanksgiving table. I must say, I also love my Pyrex baking dishes that come with a lid, because they're great for easy transport.
DELICIOUS DISHES PARTY FAVORITES FROM LAST WEEK
Here are the recipes the hosts loved most:
Scalloped Potatoes with Ham from Cincy Shopper
Southern Cornbread Dressing from Platter Talk
Cauliflower Mashed Potato Recipe from The Kittchen
Company Mashed Potatoes from Walking on Sunshine Recipes
Sugar Snap Pea Casserole from The Kittchen
Cauliflower Au Gratin from Five Spot Green Living
This is something you will want to check in on from week-to-week, to see how your recipe fared, and to keep joining the fun!
Best of all, we pin all of your submissions!
Follow us along on our NEW Pinterest board.


Now let's get this Delicious party started!
By linking up you give these seven bloggers the right to share your content via our SM networks and feature your posts on our blog. Also, we send party reminders via emails connected to the party every week. We only use your emails for party reminders never anything else.