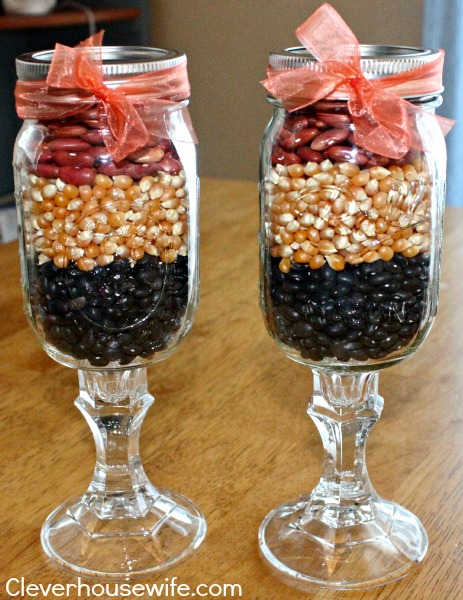 Twitter can be a wonderful place and I have gotten to know so many people and brands because of it. While tweeting a month or so ago, I came in contact with someone from The Eat & Sleep Boutique, based out of Southern California. I decided to check out their website and I was immediately impressed. I found that The Eat & Sleep Boutique has some really unique and fun items for the home and for personal use.
One of the first items that caught my eye while window shopping – okay, cyber shopping, from The Eat & Sleep Boutique was the Mason Jar Wine Glasses. I'm thinking these may not even be hard to make! I am not a drinker myself, but as soon as I saw these beauties, I couldn't help but think of the many things I could do with them. I fell in love! I mean, is this not a super clever idea? I just had to have a couple of these glasses, and hope to acquire more over time. Perhaps I will get the Mason Jar Margarita Glasses to go along with these ones.
To get into the spirit of Fall, I decided to put my new wine glasses to use by layer Fall colored beans and corn into the jars. I made a layer of dry black beans (can do split peas here), popcorn kernels and dry red kidney beans. Then I finished them off with an orange ribbon, for Halloween.
I decided I wasn't finished shopping, so I continued to browse the catalog of items from The Eat & Sleep Boutique, as well as their other website, Chandeliers & Tulips. You see, The Eat & Sleep Boutique has a passion to merge furnishing and fashion, and they do it so well. You can find item such as imported and locally made custom furnishing, jewelry and clothing, adorable aprons, handmade soaps and more.
I couldn't complete my shopping without some handmade vegan soaps, which look almost good enough to eat. These handmade soaps are detergent free, and are made with coconut milk. They work great even sensitive skin feeling smooth. They even smell good enough to eat! I love that these soaps look to fresh that you can tell they've just been cut. I got two scents – Ginger Snap and Orange Snap. I plan to give a couple of them as gifts to some of my girlfriends. Shh – don't tell them!
Be sure to check out The Eat & Sleep Boutique on Facebook. Feel free to tell them I sent you their way! You can also shop online!
I received complimentary items to facilitate my review. All opinions expressed are my own.
Related articles