German Pancakes with Brown Sugar and Pecans

My kids have an absolutely favorite breakfast, that they request quite often. I used to be the one to make German Pancakes for my kids, but once my husband figured out how easy they were to make, he is now the go-to man for German Pancakes. He probably makes them for my kids every Saturday (since that is when daddy is home). My kids typically request them for their birthday breakfast, and we even have them for dinner quite often. Be prepared that when it comes out of the oven, it's very tall! The kids LOVE watching it get so big in the oven. It does deflate slightly when cooling. The fantastic thing about German Pancakes is that all ingredients are things we typically have on hand: eggs, milk, flour, butter and salt. That's it!
A couple of years ago, I was visiting my in-laws, and my mother-in-law showed me a new way to make German Pancakes, by adding brown sugar and pecans. So simply and adds a little bit of "dress" to the dish. I don't make it this way everytime, but it's a nice treat when I do. The best part of eating the German Pancakes this way, is the sour cream and brown sugar topping. It is the key! First let me share the German Pancakes recipe with you, and below, I will tell you how to make the tasty topping – to replace syrup.
If you don't already have a go-to breakfast dish for Christmas morning, this would be perfect! Comes together so quickly!

German Pancakes with Brown Sugar and Pecans
Prep time:
Cook time:
Total time:
Ingredients
1 cup milk
1 cup flour
¼ tsp salt
6 eggs
½ stick butter
½ cup chopped pecans (optional)
2 Tbs brown sugar (optional)
Instructions
Preheat oven to 425°.
Place butter in a 9x13 pan. I think the glass dishes work best. Melt butter in oven, while it is preheating.
While butter is melting, thoroughly mix milk, flour and salt in a mixing bowl or blender.
When smooth, add eggs and beat only until well mixed.
Pour batter into pan after the butter starts to brown. Sprinkle pecans and brown sugar on top. Bake for 10-15 minutes.
Remove from oven and cut into portions to serve with warm syrup, jelly, honey or sour cream and brown sugar topping.
Brown butter in a 9×13 casserole dish, in the oven, while it preheats.
Pour batter over the slightly browned butter, and sprinkle pecans and brown sugar on top.
Serve with syrup, jam or honey, but the best is the sour cream and brown sugar topping!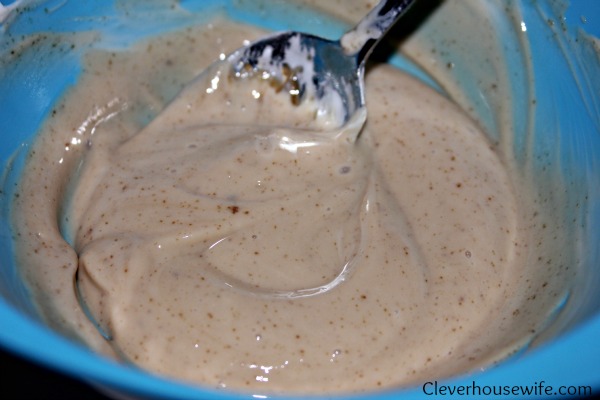 To prepare sour cream and brown sugar topping, simply mix 1/2 sour cream with 1/4 cup brown sugar. Let sit for a bit, to let flavors combine. Serve on top of German Pancakes = DELISH!
Related articles